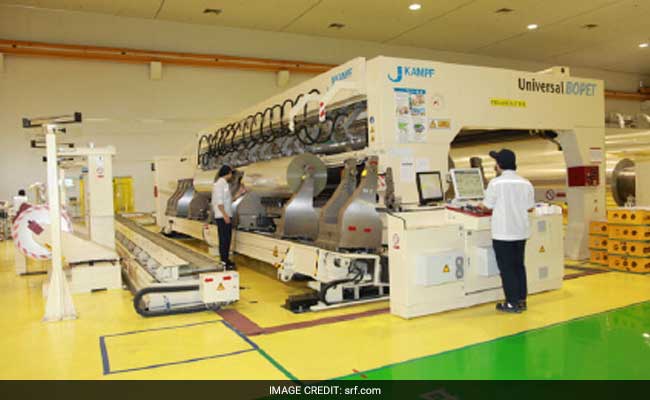 New Delhi
: Leading manufacturer of technical textiles, chemicals and polymers SRF Ltd on Tuesday said it will invest Rs 345 crore to expand its business.
"SRF board, in tune with the company's strategic intent of expanding its chemicals business, approved two separate capex proposals aggregating Rs 345 crore," the company said in a statement.
One proposal pertains to setting up of a multi-purpose plant for specialty chemicals at an estimated cost of Rs 180 crore and the second one for a chloromethane plant at an estimated cost of Rs 165 crore in its chemical complex at Dahej in Gujarat, it said.
It said the new multi-purpose plant is expected to further augment SRF's capability to develop and commercialise new molecules for agrochemicals and pharmaceutical sectors.
The second project aims to double the company's capacity for chloromethanes to 80,000 tonnes per annum. The existing plant is in Bhiwadi, Rajasthan.
"The new chloromethane plant will enable SRF to meet the growing needs of its pharma customers for methylene dichloride and will strengthen its foothold in the Indian market," it added.
This plant with an annual capacity of 40,000 tonnes is scheduled to be commissioned in December 2017.
SRF shares, on Tuesday, ended 2.74 per cent higher at Rs 1,580.30 apiece on the BSE, whose benchmark Sensex index finished down 0.35 per cent. Shares rose nearly 10 per cent during the session, after the company reported a 27.12 per cent increase in consolidated net profit for the first quarter ended June 30.
Its consolidated net profit stood at Rs 144.19 crore.