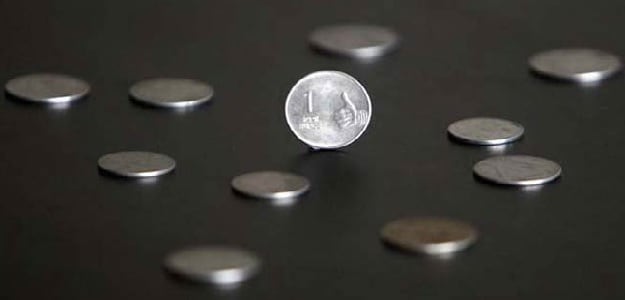 New Delhi
: SRF Ltd, a Gurgaon-based manufacturer of technical textiles, chemicals and polymers, on Friday reported a 27.7 per cent jump in consolidated net profit at Rs 100.26 crore for the quarter ended September 2015, despite global slowdown.
The company had registered a net profit of Rs 78.49 crore for the corresponding period a year ago, it said in a statement.
Total income decreased from Rs 1,214.97 crore for the quarter ended September 30, 2014 to Rs 1,168.52 crore for the second quarter of the current fiscal year.
"Impacted by a significant reduction in commodity prices when compared with the corresponding period last year, the company's net sales declined marginally by 2 per cent to Rs 1,165 crore during the second quarter of 2014-15," it said.
Building on its internal efficiencies, the company recorded a 10 per cent rise in Ebidta to Rs 241 crore as against Rs 219 crore a year ago.
"It is creditable that we were able to grow our bottom-line in an environment where demand is yet to pick up. The depressed agriculture market has affected our business adversely. The turnaround of our global operations continues successfully. Our long-term strategy remains intact," SRF Ltd managing director Ashish Bharat Ram said.
SRF said the packaging films business reported an operating profit of Rs 49 crore as against Rs 24 crore in the year-ago period, despite a reduction of 3 per cent in its segment revenue to Rs 343 crore during Q2.
The segment revenue of the chemicals and polymers business rose 14 per cent. The operating profit remained unchanged at Rs 85 crore despite the prevailing depressed global conditions in the agricultural sector leading to a slowdown in the field of agrochemicals, one of the key customer segments for the specialty business.
Hit by the decline in commodity prices, the technical textiles business reported a decline of 11 per cent and 29 per cent in its segment revenue and operating profit to Rs 460 crore and Rs 46 crore, respectively.
During April-September, the company's net profit grew 25 per cent to Rs 213 crore while revenue was up 2 per cent at Rs 2,388 crore.
The company's Ebidta increased by 19 per cent from Rs 430 crore to Rs 512 crore in the first half of the current fiscal year.