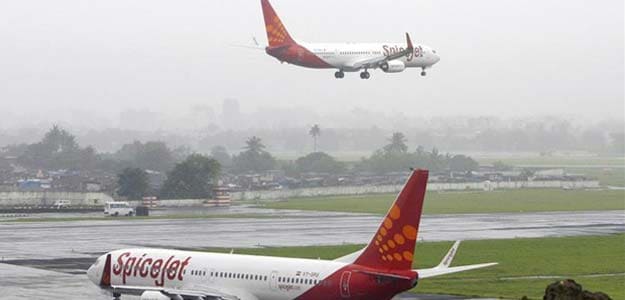 SpiceJet, India's second biggest budget carrier, has sought the government's help in running flight operations. The aviation ministry would forward the request to the Prime Minister's Office and the Finance Ministry, sources said.
The airline has reportedly failed to satisfy the DGCA with a fresh proposal on equity infusion in the company and has emailed its pilots warning that its operations may be disrupted, sources said.
SpiceJet CEO Sanjeev Kapoor and others from the company met Directorate General of Civil Aviation or DGCA officials today to update it about its future plans. The aviation regulator had asked the budget carrier last week to prepare a payment plan for vendors by today, December 15. The regulator had also asked SpiceJet to clear salary dues of all its employees by today.
Sources said there is no investor in sight for the airline owned by billionaire Kalanaithi Maran's Chennai-based Sun group, which calls itself one of the largest business conglomorates in India. It needs Rs 1,800-2,100 crore, analysts say. SpiceJet owes Rs 700 crore to lessors and Rs 400 crore to other vendors. It has lost money for five consecutive quarters and as of September 30, 2014, its total liabilities exceeded its total assets by Rs 1,460 crore.
The carrier cut its fleet by about a third - from 35 Boeing planes to 22 in September.
Worried over large-scale cancellations, DGCA withdrew 186 of its slots on December 5. SpiceJet had said the withdrawal of slots was a "natural outcome of a revised fleet plan".
Spicejet earlier on Monday had reportedly sent a mail to its pilots warning of possible disruptions in operations.

"Meeting (between DGCA and Spicejet) will effectively determine future of our company. If all goes well, we can expect to continue operations smoothly and as planned. If for any reason, all does not go well, then expect the following. You will get a call from a senior management pilot. He will brief you in detail as to the situation and necessary further action to be taken. Please do as briefed," the email read, sources told NDTV.