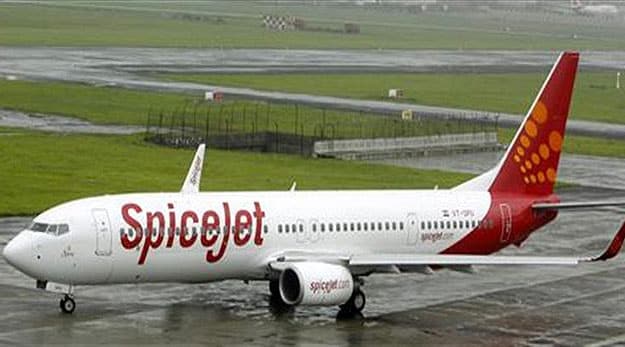 SpiceJet Ltd, India's fourth-biggest airline by market share, reported a quarterly loss mainly due to higher fuel costs and a weak local currency.
Apart from market leader IndiGo, all carriers in the six-player market are loss-making - hit by expensive jet fuel as well as high taxes and airport fees.
There has also been a price war in recent quarters with airlines offering big discounts.
SpiceJet, controlled by billionaire Kalanithi Maran's Sun Group, said it made a net loss of Rs 173 crore in its fiscal third quarter ended December, compared with a net profit of Rs 102 crore a year earlier.
The company, which sources have said is buying around 40 aircraft from Boeing Co in a deal valued at about $4 billion at list prices, had reported a record $90 million loss for the three months to September.
SpiceJet has not confirmed the aircraft order.
The airline is seen as a target for foreign investors after India loosened restrictions on investment by foreign airlines in Indian carriers. SpiceJet has reported interest from potential investors but has not named any.
Fuel costs rose 9 per cent in the quarter from a year earlier, while the negative impact of a weaker rupee was Rs 63 crore, the airline said.
Revenue from operations rose 14 per cent to Rs 1,796 crore on the back of a 10 per cent rise in passenger traffic.
Passenger yields grew 3 per cent on year, insufficient to offset an increase in costs, SpiceJet said.
Bigger rival Jet Airways reported its fourth straight quarterly loss last week.
Copyright @ Thomson Reuters 2014