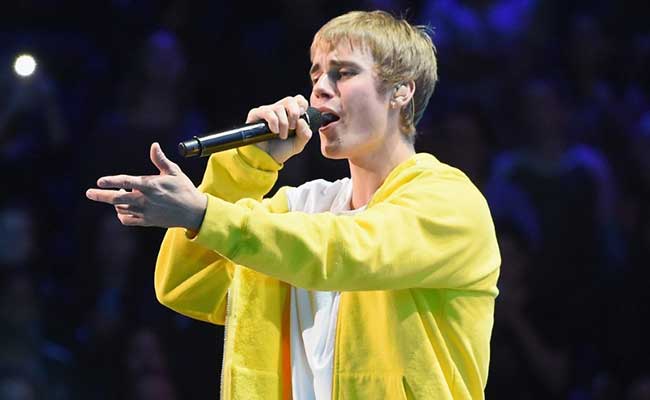 SpiceJet is offering Justin Bieber's Indian fans a chance to win an all-expense paid trip and premium concert passes to the Canadian pop star's upcoming performance in Mumbai. Participants displaying their "Bieber moves" in a video will stand a chance to fly to Justin Bieber's concert under SpiceJet's "Fly To Bieber" contest, the airline said on Twitter. Justin Bieber's concert in Mumbai's DY Patil Sports Stadium on May 10 is part of the singer's "Purpose World Tour", which kicked off in March last year in US. SpiceJet's this promotional scheme - "Fly To Bieber" - is open for participation on Facebook/Twitter till April 28, the carrier said on its website.
Here's more on SpiceJet's Fly To Bieber offer:
How to participate
Participants can take three routes - "Move like Bieber", "Sing like Bieber" or "Look like Bieber" - to enter the Fly To Bieber contest, as per SpiceJet's website.
Participants are required to upload a video clip of him or her dancing to a Justin Bieber song, as specified on the airline's website, impersonating the pop star's dance moves in order to enter the Move like Bieber contest. They have to post the video using hashtags "#FlyToBieber" "#MoveLikeBieber" and "#SpiceJet", it added.
Similarly, the "Sing like Bieber" contest can be entered by uploading a 60-90 second singing clip and posting on social media using hashtag "SingLikeBieber".
You are required to upload photographs showing you dressed like Bieber with the #FlyToBieber #LookLikeBieber and #SpiceJet hashtags. Participants need to purchase at least one accessory from the Justin Bieber merchandise section on SpiceStyle.com and mail the order number of the purchase to contest@spicejet.com, it added.
Participants will be required to share their personal information - including phone number address and email - along with the permission to allow SpiceJet to shoot (still and video) and leverage the content of the shoot for promotional activities.
Winners
Winners will be announced on SpiceJet's official Facebook/Twitter handle after the contest period is closed, it said.
Meanwhile, entertainment ticketing platform BookMyShow was offering tickets from Rs 5,040 to Justin Bieber's Mumbai concert next month, as per its website.