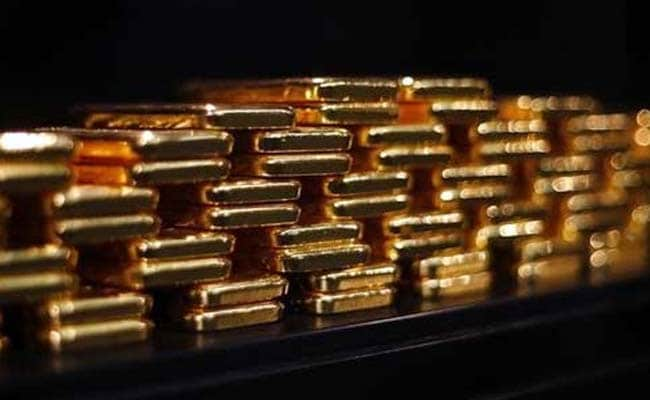 Subscription for Series V of the government's Sovereign Gold Bond (SGB) programme began on August 3. The fifth tranche of the gold bond scheme is open for five days ending Friday, August 7. After the current series of the Sovereign Gold Bond scheme, the gold bonds - issued by the RBI on behalf of government - will be available for five days for the year starting Monday, August 31. The fifth instalment of the gold bond programme comes at a time when the price of the yellow metal has broken a series of records recently amid uncertainty in global financial markets due to the coronavirus pandemic.
Here's all you need to know about the government's gold bond scheme:
The government's Sovereign Gold Bond programme is aimed at restricting gold imports for the country, which is the world's second largest consumer of the yellow metal.

Domestic gold futures eased after touching an all-time high of Rs 54,223 on Tuesday, as global rates hovered near their highest levels ever amid rising COVID-19 cases around the world. The jewellery rate was at Rs 53,996 per 10 grams (excluding GST), according to Mumbai-based industry body IBJA. (Track Latest Gold Rates Here)

The gold bonds are linked to the market price of the precious metal. An issue price of Rs 5,334 per gram is applicable to Series V of the gold bond scheme. The price is calculated by taking a simple average of gold rates provided by Mumbai-based industry body India Bullion and Jewellers Association (IBJA).

Resident individuals, Hindu Undivided Families (HUFs), trusts, universities and charitable institutions can invest in the gold bonds. (Also Read: How To Buy Sovereign Gold Bonds)

Eligible parties can purchase the gold bonds from designated post offices, stock exchanges BSE and NSE, and the Stock Holding Corporation.

Gold bonds come with a lock-in period of eight years, with an exit option which is available after the first five years. (Also Read: Gold's "Dream Run" May Continue, Say Analysts)

Subscribers can earn an interest on their investment in gold bonds, at the rate of 2.50 per cent per annum, payable on a semi-annual basis.

A discount of Rs 50 per gram is available for online subscribers, aimed at promoting digital payments.

The interest earned out of gold bond investments is taxable. However, the capital gains are exempt from taxes individuals.

The Sovereign Gold Bond 2020-21 scheme first opened for subscription in April.