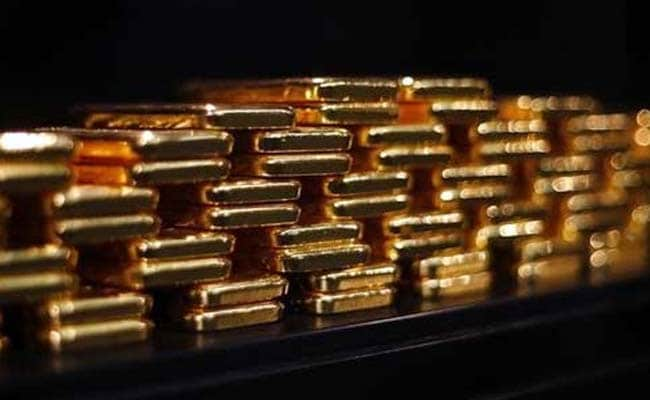 The sixth series of the government's gold bond programme - called Sovereign Gold Bond - ends for subscription today. That means, today is the last day to purchase Sovereign Gold Bonds in the first half of current financial year, which ends on March 31, 2021. Sovereign Gold Bonds are issued by the RBI on behalf of government. Each unit is linked to the spot value of one gram of gold. Financial planners say gold bonds are one of the few effective ways to invest in non-physical gold.
Here are 10 important details on the Sovereign Gold Bond scheme:
The gold-linked bonds can be purchased from the designated post office branches, stock exchanges BSE and NSE, and the Stock Holding Corporation.

The Sovereign Gold Bonds come with a lock-in period of eight years, with an exit option after first five years. It means your investment is locked for eight years, but you can choose to exit at the end of the fifth year under certain conditions. (Also Read: How To Buy Sovereign Gold Bonds)

Resident individuals, trusts, universities and charitable institutions can invest in Sovereign Gold Bonds, subject to investment limits. For individuals and Hindu Undivided Families (HUFs), an upper limit of gold bonds equivalent to four kilograms of gold (one unit is equivalent to one gram) per financial year is applicable.

The sixth tranche is available at an issue price of Rs 5,117 per unit, which is is calculated by a simple average of spot rates provided by the Mumbai-based India Bullion and Jewellers Association (IBJA).

Online subscribers get a discount of Rs 50 per gram, which means if you are purchasing the bonds online, the issue price for you is Rs 5,067 per unit. (Also Read: How Price Of Government-Run Gold Bond Scheme Is Calculated)

"Sovereign Gold Bonds are a good option for investors because the scheme adds to the diversification and hedging aspect of a portfolio. Of late, gold prices have been extremely volatile and have witnessed some correction; however investors should not be deterred by the short-term price fluctuations," said Rahul Agarwal, director of financial services firm Wealth Discovery. (Also Read: Gold "Dream Run" May Continue)

Investment in the gold bond scheme also fetches interest. This is at the rate of 2.50 per cent per annum, payable on a semi-annual basis. The interest earned is taxable.

Currently, spot gold is less than 7 per cent away from an all-time high of $2,089.20 per ounce, registered this month, yet many analysts believe gold is poised for higher levels on account of the uncertainty around the coronavirus pandemic and related restrictions.

"Overall trend for gold prices is positive and is expected to remain positive for the coming few years, given the global economic uncertainty and the loose monetary policy that has been adopted by the central banks across the developed world," Mr Agarwal added.

The Sovereign Gold Bond programme was first launched in 2015, along with the gold monetisation scheme, to curb imports of the precious metal. India is the world's second largest consumer of gold.