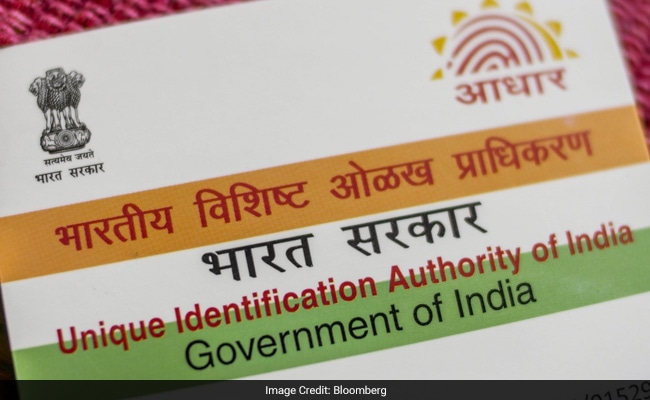 To track and eradicate the issue of multiple driving licence, the government will soon start a process to link the 12-digit Aadhaar number with licence. Electronics and IT Minister Ravi Shankar Prasad said, "It (Aadhaar-Licence linking) would be done soon to check the menace of multiple licensing." Mr Prasad also "had a word with Union Minister for Road Transport and Highways Nitin Gadkari" and said the process would be "set in motion soon".
Here are the other four deadlines related to linking Aadhaar that you can't afford to miss:
1. Aadhaar-PAN
The Central Board of Direct Taxes or CBDT has extended the last date for linking of Aadhaar with PAN "to facilitate ease of compliance by the taxpayers". The new deadline is December 31, 2017, while the former one was August 31, 2017.
"Aadhaar represents digital identity, not physical identity, and that digital identity confirms physical identity. The purpose of linking PAN with Aadhaar is to stop money laundering," Mr Prasad said.
(Here's how to link your PAN card with Aadhaar)
2. Aadhaar-Mobile phone number
All mobile phone numbers not linked with Aadhaar will be deactivated after February 2018. Telecom companies had been earlier instructing users to start the process of linking Aadhaar with phone numbers.
Many telecom operators have already started sending alerts to customers about completing the Aadhaar-Mobile number linking process.
3. Aadhaar-Financial institutions/banks
The government has made it mandatory for all banks and financial institutions to mention the Aadhaar details of clients in the KYC (Know your Customer) document. A KYC document basically provides all the details that authenticate the identity of a user. People who have taken loans are also supposed to file their Aadhaar details. If you fail to link it with your bank account by December 31 this year, it may even become inoperable.
4. Aadhaar Details To avail Social Security Schemes
Your 12-digit Unique Identity Number has to be provided for all social security schemes by December 31, 2017. In order to avail your pension, LPG cylinders or government scholarships, one must provide his Aadhaar card details.
(With Agency Inputs)