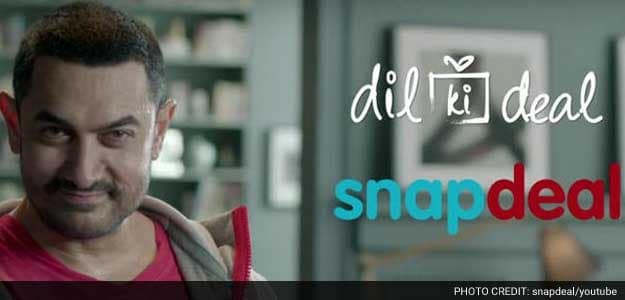 New Delhi
: Distancing itself from the controversial remark by superstar and its brand ambassador Aamir Khan on 'intolerance', e-commerce major Snapdeal on Wednesday said the comments were made by the actor "in his personal capacity" and the firm is "no way connected" with them.
"Snapdeal is neither connected nor plays a role in comments made by Aamir Khan in his personal capacity. Snapdeal is a proud Indian company built by passionate young Indians focused on building an inclusive digital India," Snapdeal said in a statement.
The controversy also raged online, with netizens airing their views on Twitter. While many users deleted the Snapdeal app to show their protest against the e-commerce firm of which Mr Khan is a brand ambassador, others have given a one-star rating (lowest).
"Dear @snapdeal I will not purchase anything from you until you remove @aamir_khan as brand ambassador. Will boycott #AamirKhan movies," read one tweet.
Mr Khan is at the centre of a raging debate after he expressed "alarm and despondency" over recent incidents of perceived intolerance during an interaction in New Delhi.
"Kiran (his wife) and I have lived all our life in India. For the first time, she said, should we move out of India... She fears for her child, she fears about what the atmosphere around us will be," the actor had said on Monday.
Mr Khan also supported those returning their awards, saying one of the ways for creative people to express their dissatisfaction or disappointment is by giving back awards.
"Everyday, we are positively impacting thousands of small businesses and millions of consumers in India. We will continue towards our mission of creating one million successful online entrepreneurs in India," it added.