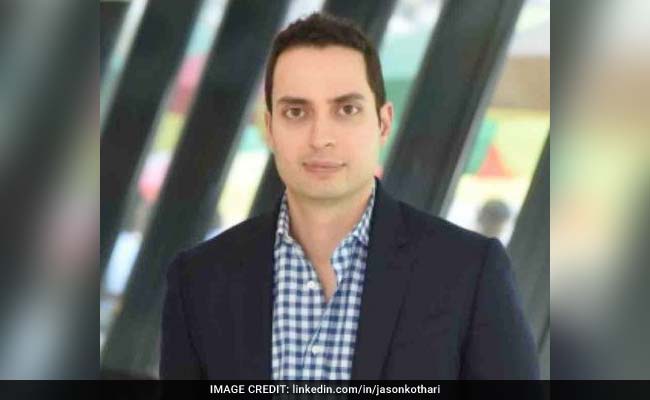 New Delhi:
Former Housing.com CEO Jason Kothari has been roped in by Snapdeal to head the e-commerce company's strategy and investment operations, a day after the merger of the realty portal with PropTiger.
As Snapdeal's Chief Strategy and Investment Officer, Kothari will work alongside co-founders, Kunal Bahl and Rohit Bansal, in this key leadership role, Snapdeal said in a statement.
He will be joining Snapdeal on January 16, 2017, it added.
Interestingly, Snapdeal and Housing.com are both backed by Japanese conglomerate SoftBank.
"Jason is a strong business leader & entrepreneur who has already been the CEO of two successful companies. Rohit and I warmly welcome Jason to the Snapdeal family and believe we will achieve even greater heights with his addition," Snapdeal co-founder and CEO Kunal Bahl said.
Kothari's responsibilities will include leading strategy, corporate development, including all investments and strategic partnerships; raising new capital for the company and portfolio management, overseeing companies that Snapdeal wholly owns or has invested in.
Kothari, on his appointment said: "Snapdeal is on its way to building one of India's best companies, and I look forward to helping in making that potential a reality."
Yesterday, Housing.com announced merger with News Corp-backed real estate brokerage firm PropTiger and the joint entity raised $55 million from Real Estate Australia (REA) Group and Softbank.
Under Kothari's stewardship, Housing.com had changed its business strategy and plan, hired a new experienced management team, restructured and reduced operating costs by 70 per cent going from 2,500 to 900 employees.
Prior to joining Housing.com, Kothari was CEO and Vice Chairman of character-based entertainment company Valiant Entertainment.
(Except for the headline, this story has not been edited by NDTV staff and is published from a syndicated feed.)