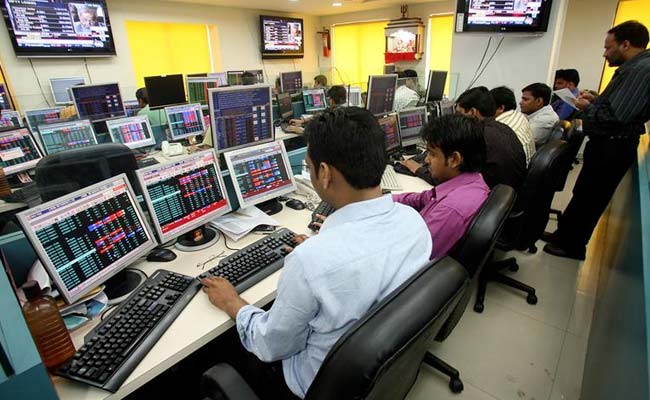 Had you invested Rs 5 lakh in BSE smallcap index on December 30 in 2016, you would now be sitting on a portfolio worth Rs 8 lakh - a cool return of 60 per cent - which is more than modest by any standard. However, the same amount of investment in Sensex stocks would have made you raise your portfolio to Rs 6.4 lakh (28 per cent), or to Rs 6.55 lakh (31 per cent) in the case of Nifty 50.
There is no denying the fact that small has turned out to be big with minnows ruling the stock markets in 2017, giving more than handsome returns for investors and outpacing their bigger peers. While the BSE smallcap index gained 7,184.59 points or 59.64 per cent this year, the midcap index zoomed 5,791.06 points or 48.13 per cent, showed an analysis of the performance of the indices.
Ten Things To Know For A Financially Prosperous 2018
1. The 30-share bluechip Sensex surged 7,430.37 points, or 27.91 per cent in 2017.
"Smallcap and midcap indices have done exceptionally well as compared to the Sensex, mainly led by domestic inflows into mutual funds," said Rusmik Oza, Head-midcaps, Kotak Securities.
2. The BSE midcap index hit its lifetime peak of 17,851.03 on December 29, while the BSE smallcap index scaled its record high of 19,262.44 on the same day -- also the last trading day of the year. The 30-shares benchmark Sensex touched its all-time high of 34,137.97 on December 27 this year.
3. Nifty midcap gave 51 per cent returns in 2017 while the five-year return was 18.51 per cent. At the same time, Nifty free float smallcap posted a return of 57 per cent while the five-year return was 20 per cent. The Nifty 50 gave a return of 31 per cent.
4. Sensex posted a gain of 28 per cent from 26,595 to 34,057 mark in 2017. The BSE smallcap rose from 12,046 (December 30, 2016) to 19,231 (December 29, 2017) to post 59.6 per cent returns in 2017. The BSE midcap gave a return of 48 per cent from 12,031 to 17,822 points.
5. While explaining the not-so-good returns of smallcap companies in the years preceding 2013, Anand James, Chief Market Strategist, Geojit Financial Services said, "In the five years preceding 2013, the global economy was fighting recession, with midcap index losing 6 per cent in 2013. During this period, the companies of scale and proven record of management held nerves, which is why benchmark indices like Nifty outperformed the smaller companies."
6. While explaining the relatively higher returns of smallcaps this year, Mr James further said, "From 2014 onwards, with a stable government in the centre, business optimism improved drastically. The boost to infrastructural projects and allied reforms, loosened several debt burdened areas. This has had a multiplier effect on the economy, which meant that not only did realty, infrastructure, housing, and construction ancillaries went up, but it also shored up an overall expectation of better days. So naturally, the stocks in these sectors, especially the smaller and medium ones, which were hitherto under-owned, because of lack of visibility of future prospects, found lots of buyers."
7. Market players say smaller stocks are generally bought by local investors, while overseas investors focus on blue-chips. "The global equity market is going through a bull run and we also did well despite some bottlenecks on the domestic front where domestic liquidity is a key driver of the Indian equity market bull run, especially the midcap and the smallcap space, which delivered eye-popping returns to investors," said Santosh Meena, Sr Research Analyst, Swastika Investmart Ltd.
8. The midcap index tracks companies with a market value that is on an average one-fifth of blue-chips or large firms. Smallcap firms are almost a tenth of that. "The clear outperformance that has been persistent for the last three years is a reflection of optimism that the structural bottlenecks are on the mend. It also depicts a matured risk appetite towards discovering quality companies at relatively cheaper prices," James added.
9. Talking about the outlook for smallcap and midcap indices next year, Deepak Jasani, Head - Retail Research, HDFC securities said, "While the largecaps have their own headwinds in different spheres, midcaps and smallcaps will keep throwing up surprises in stock movements, based on their small size/base, faster adjustment to emerging changes, financial and operational restructuring and corporate announcements, including merger, demerger, hive-offs, turnaround, asset value unlocking etc."
10. Domestic flows have been the primary reason for the strong performance of markets this year. Stronger rupee has also helped foreign institutional investors report better returns in dollar terms. Demonetisation has also facilitated higher inflows into equities. The government continued to take bold steps in this calendar year which had a positive impact on the banking sector. Healthy returns in public issues this year has also attracted new investors into equities.
(With Agency Inputs)