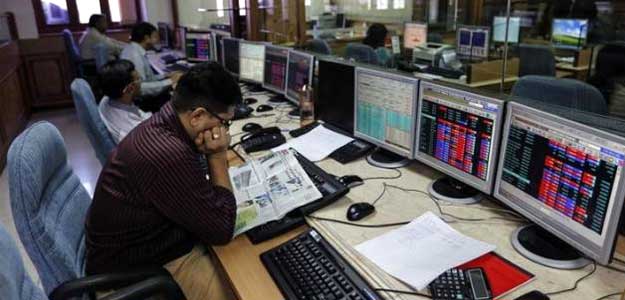 New Delhi: The minnows of the stock market have taken a bigger hit compared to their blue-chip peers, with the small-cap index falling by 7.5 per cent so far this year.

While the midcap index fell by 2 per cent to 10,916.30, losses were more sharper for the small-cap index which tumbled 7.55 per cent to 10,943.02.

On the other hand, the 30-share Sensex declined by 1.87 per cent to 25,626.75.

The midcap index hit its all-time low of 9,389.35 on February 29 and the smallcap index too tripped to its record low of 9,399.43 on the same day.

The midcap index has fallen by over 6 per cent from its record peak of 11,666.24 scaled on August 10, 2015, and the smallcap index has slipped over 10 per cent from its all-time high of 12,203.64 hit on August 5, last year.

The Sensex also came down to touch its one-year low level of 22,494.61 on February 29. The blue-chip index has come off more than 17 per cent from its all-time high of 30,024.74 hit on March 4, last year.

Sentiment in the market was hit mostly by volatility in crude oil prices and concerns over the health of the Chinese economy.

However, the post-Budget rally in the stock market in March helped cushion some of the losses.


The broader market performance is complete opposite to last year, where minnows ruled as mid-cap and small-cap stocks beat their blue-chip peers for the second year in a row with an average return of up to 7.4 per cent.
In 2015, Sensex fell by 1,381.88 points, or 5 per cent, after gaining nearly 30 per cent in 2014.
Market players say smaller stocks are generally bought by local investors, while overseas investors focus on blue-chips.
The mid-cap index tracks companies with a market value that is on an average one-fifth of blue-chips or large firms.
Small-cap firms are almost a tenth of that.
(This story has not been edited by NDTV staff and is auto-generated from a syndicated feed.)