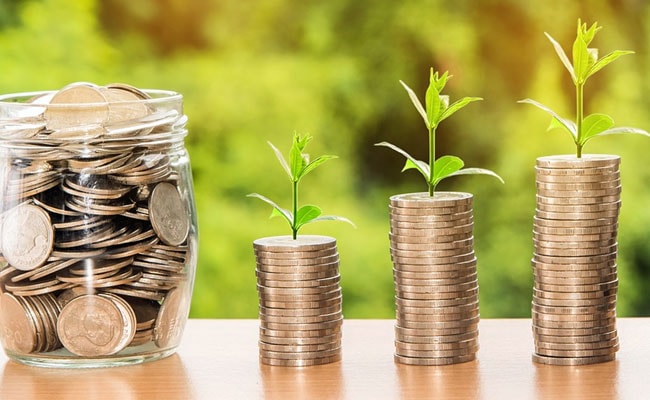 Highlights
New rates will be applicable from October 1
PPF, NSC investments to return 8%, as against 7.6% at present
Savings scheme interest rates are revised every quarter
The government on Thursday announced new interest rates on small savings schemes, including National Savings Certificate (NSC) and Public Provident Fund (PPF). The interest rates for small savings schemes were hiked by up to 0.4 per cent for the October-December quarter, the Ministry of Finance said in a statement. The revised rates would be applicable from October 1, 2018 to December 31, 2018, the government said. At present, interest rates on small savings schemes - which include Kisan Vikas Patra (KVP) and Sukanya Samriddhi - are revised on a quarterly basis.
Here are 10 things to know:
1. The interest rates on NSC and PPF have been revised to 8 per cent, from 7.6 per cent at present.
2. The term deposits and recurring deposit accounts will now fetch interest rates in the range of 6.9-7.8 per cent, as against 6.6-7.4 per cent earlier.
3. The interest rate for the Senior Citizens Savings Scheme (SCSS) has been raised 8.3 per cent, from 8.7 per cent.
4. In Kisan Vikas Patra (KVP), the interest rate and maturity period have been revised. Investment in the KVP scheme will fetch an interest rate of 7.7 per cent over a maturity period of 112 months. At present the KVP accounts earn a return of 7.3 per cent over a term of 118 months.
4. Investment in Sukanya Samriddhi, a savings scheme focused on the girl child, will earn interest at the revised rate of 8.5 per cent, 0.4 per cent higher than the existing rate.
5. However, the interest rate on savings deposits has been retained at 4 per cent.
6. There is no change in the compounding frequency of the small savings schemes, the finance ministry said in its statement.
7. Interest on deposits in savings account, NSC, PPF, KVP and Sukanya Samriddhi Scheme are compounded on an annual basis.
8. Returns on one-year, two-year, three-year and five-year time deposit - or term deposit - accounts, and five-year recurring deposit accounts are compounded every quarter.
9. Here is a comparison of interest rates across small savings schemes:
Instrument
Rate of interest w.r.t. 01.07.2018 to 30.09.2018
Rate of interest w.r.t. 01.10.2018 to 31.12.2018
Compounding frequency
Savings Deposit
4
4
Annually
1 Year Time Deposit
6.6
6.9
Quarterly
2 Year Time Deposit
6.7
7
Quarterly
3 Year Time Deposit
6.9
7.2
Quarterly
5 Year Time Deposit
7.4
7.8
Quarterly
5 Year Recurring Deposit
6.9
7.3
Quarterly
5 Year Senior Citizen Savings Scheme
8.3
8.7
Quarterly and paid
5 Year Monthly Income Account
7.3
7.7
Monthly and paid
5 Year National Savings Certificate
7.6
8
Annually
Public Provident Fund Scheme
7.6
8
Annually
Kisan Vikas Patra
7.3 (will mature in 118 months)
7.7 (will mature in 112 months)
Annually
Sukanya Samriddhi Scheme
8.1
8.5
Annually
(Source: Ministry of Finance)
10. The government had in July this year kept the interest rates on small savings schemes unchanged for the fiscal first quarter of 2018-19.
(With PTI inputs)