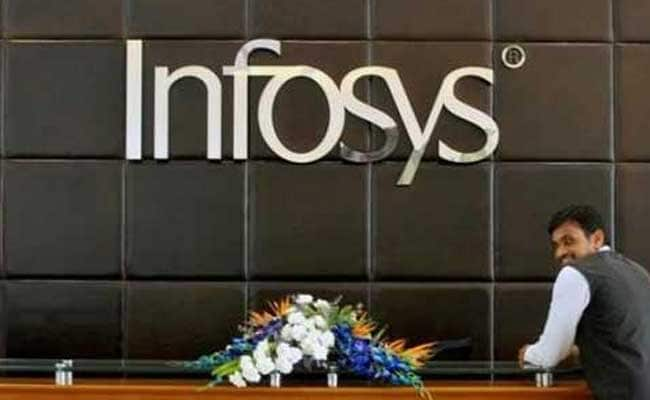 Highlights
Infosys seeks shareholders' nod to change Articles of Association
Proposed changes include provision for share buyback
In a share buyback, a company buys back its own shares from market
Infosys, India's second biggest software services exporter, has sought approval of its shareholders to change Articles of Association, which includes a provision for share buyback. The move by Infosys comes after big buyback programmes by rivals TCS or Tata Consultancy Services and Cognizant in the recent past. Analysts say top
Indian IT companies
are under pressure to return some of the huge cash piles on their books to shareholders in the form of share buybacks as the overall industry growth slows down.
"Power to purchase its own equity shares or other securities by way of a buy-back arrangement has been included and provisions relating to nomination facility for shares by a shareholder have been inserted," according to the Infosys postal ballot notice, uploaded on the company's website.
A share buyback program is a way to return money to shareholders. The company buys back its own shares from the market, usually because the management thinks the shares are undervalued. Analysts prefer buybacks over dividends, as the former is a more tax-efficient way to return money to shareholders. (
Also read
:
In Indian IT, hiring pattern heading for a big change
)
"No director, key managerial personnel or their relatives are interested in or concerned with the resolution. The Board recommends the resolution set forth in item no. 3 (share capital category) for approval of the members," it added.
The board of Tata Consultancy Services or TCS had earlier this week announced a
share buyback
of up to Rs 16,000 crore. If successful, the TCS share buyback will be India's biggest, surpassing Reliance Industries' share repurchase of Rs 10,400 crore in 2012. Another rival Cognizant's board earlier this month approved a plan to
return $3.4 billion to shareholders
over the next two years through a combination of share repurchases and dividends.
Infosys also said that as per Article 13, the power of the board to issue shares at a discount has been deleted in line with the Companies Act, 2013. Infosys had in an earlier filing to the Bombay Stock Exchange or BSE said it "recommended the adoption of new Articles of Association of the Company in conformity with the Companies Act, 2013 to the shareholders for approval".
Infosys, which had liquid assets including cash and cash equivalents and investments worth Rs 35,697 crore (about $5.25 billion) on its books at the end of December 2016, has been under pressure from investors to utilise the amount either through a share buyback programme or a generous dividend.
There were reports that Infosys may consider a Rs 12,000-crore share buyback, but the IT company has maintained that it "periodically" reviews the capital allocation policy. It had last week said that its management will take a decision on
share buyback at an "appropriate time"
.
Two of Infosys former CFOs -
T V Mohandas Pai and V Balakrishnan
- recently exhorted institutional investors to raise questions about the huge cash pile on the company's books, saying investors have an obligation to protect their investment.
Besides, the Infosys board on Thursday approved recommendations of the Nominations and Remuneration Committee for
revising the remuneration to COO
and whole-time director U B Pravin Rao. The IT major also said its board has recommended appointment of D N Prahlad, who was appointed additional director at the board meeting on October 14, 2016, as an independent director.