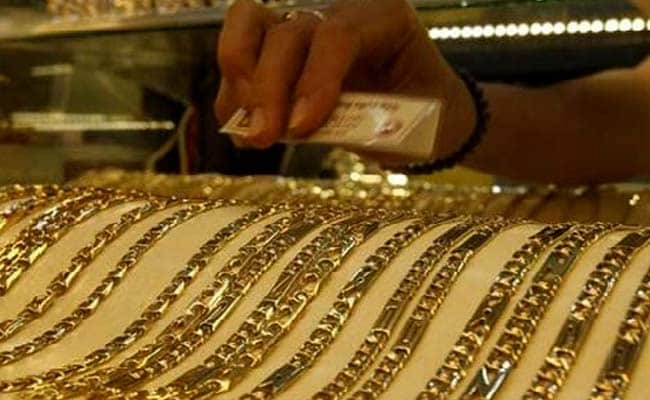 Sovereign Gold Bond Scheme: The government's Sovereign Gold Bond programme - wherein the RBI issues bonds linked to the market price of the yellow metal on behalf of government - is open for subscription till Friday, October 16. This is the seventh time the gold bond scheme has opened for subscription for a period of five days so far this year. The current issue will be followed by five tranches till March 2021. Gold bonds are an effective way to earn gold-linked returns along with interest at the rate of 2.5 per cent per annum, say wealth planners.
Here are five important things to know about the gold bond programme:
Maturity Period
The bonds purchased under the scheme come with a maturity period of eight years. This means that your investment is locked in for this period. However, there is an option to exit the bonds after the first five years.
(Also Read: Government's Gold Bond Scheme Open For Subscription - 10 Things To Know)
Issue Price
The price of gold bonds is linked to the market price of the precious metal. Therefore, each series comes with a unique issue price. For the current series, Series VII (2020-21), an issue price of Rs 5,051 per unit is set. Here, one bond is equivalent to the value of one gram of gold.
A discount of Rs 50 per unit is available on online purchases (using digital modes of payment).
Interest Rate
Investment in the bonds also earns interest at the rate of 2.5 per cent, payable semi-annually. In other words, your investment in gold bonds not only appreciates in tandem with the market price of the metal, but also earns an additional return of 2.5 per cent (over and above the bond value).
(Also Read: How Price Of Government-Run Gold Bond Scheme Is Calculated)
Investment Limit
Individual investors can buy between one to 4,000 bonds in a financial year. This means one can invest a minimum of one unit (equivalent to one gram of gold) and a maximum of 4,000 units (4 kilograms) cumulatively in all the 12 series this financial year.
(Also Read: How To Invest In Sovereign Gold Bond Scheme)
So if you have already purchased gold bonds since April, you will have to take your investment into account to invest further this financial year, which ends on March 31, 2021.
Where To Buy
The bonds can be purchased through commercial banks, designated post office branches, stock exchanges BSE and NSE, and the Stock Holding Corporation.