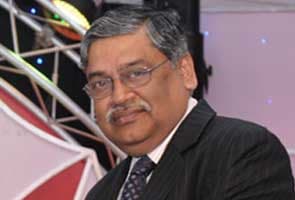 New Delhi:
Sesa Sterlite's executive director (iron ore business), Prasun Kumar Mukherjee, has quit the company, making the first high profile exit from the Vedanta group since its restructuring in August last year.

Confirming the news, company officials said Sesa Sterlite's board is scheduled to meet on Saturday for accepting Mr Mukherjee's resignation.

Mr Mukherjee, 58, was the go-to man of Vedanta chief Anil Agarwal in times of distress.

The officials, requesting not to be identified, further said that Mr Mukherjee, who is also a member of the Sesa Sterlite board, will be demitting office on March 31.

Incidentally, M S Mehta, CEO of Vedanta Resources Plc and Sesa Sterlite, both, will also be retiring on March 31, making two top level exits from Vedanta group on the same day.

Vedanta has already announced appointment of former Rio Tinto boss Tom Albanese as CEO of both the firms from April 1.

The sources said that till a successor of Mr Mukherjee is found, Pramod Unde, currently chief operating officer of the iron ore business, would be heading the business.

Mr Mukherjee could not be reached for comments.

A company spokesperson did not take calls seeking comments on the matter.


Mr Mukherjee is credited with making Sesa Goa India's top private sector iron ore miner by expanding company's operations many folds. Under him, the company saw its peak and possibly its worst period as well. At its peak in 2010-11, Sesa Goa had reported a turnover of Rs 10,152 crore and profit of Rs 4,222 crore.
However, imposition of mining bans, first in Karnataka and later in Goa, had a debilitating effect on the company, which is now known as Iron Ore Business of Sesa Sterlite and has led to company reporting a negative EBITDA of 148 crore in the April-December, 2013.
Industry sources said that Mr Mukherjee wanted to demit office last year itself but was persuaded to continue as he was leading from the front during the mining ban. While operations in Karnataka has resumed, mining ban in Goa is expected to be lifted soon.
A mining industry veteran, Mr Mukherjee has been with Sesa Goa (now Sesa Sterlite) since 1987 and was its managing director since April, 2006. He continued as managing director of the Goa-based mining firm even after Vedanta group acquired it in 2007 from Japan's Mitsui & Co.
Last year in August, when Sesa Sterlite came into existence after merger of Sterlite Industries and some other Vedanta group firms into Sesa Goa, Mr Mukherjee was appointed executive director (iron ore business) of the company.
His contract with the company is valid till March, 2015.
Future moves of Mr Mukherjee are not yet known, though some company officials said that for the time being, he would not be joining any firm and pursue his interests in football and music.