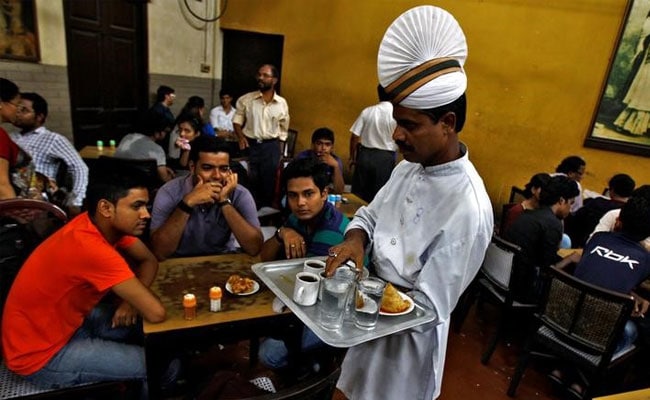 Bengaluru
: Activity in India's services companies limped out of contraction in September as demand recovered and pushed firms to increase hiring at the fastest pace in over six years, a business survey showed on Thursday.
The lingering impact of the government's cash ban late last year pushed growth in Asia's third-largest economy to slow unexpectedly to a three-year low of 5.7 percent in the April-June quarter from a year earlier.
Disruptions to businesses from confusion on product pricing after the implementation of a goods and services tax (GST) on July 1, which aimed to unify multiple taxes, have also cast a shadow on economic growth.
But last month, a surge in demand helped a recovery in activity among services firms after contracting for two months prior to that.
The Nikkei/IHS Markit Services Purchasing Managers' Index rose to 50.7 in September from 47.5 in August, moving back above the 50-mark that separates growth from contraction.
"The Indian private sector regained some lost ground since the implementation of July's goods and services tax (GST) as service providers followed the manufacturing industry back to growth," said Aashna Dodhia, an economist at IHS Markit.
A sub-index on new business, which measures both domestic and foreign demand, jumped to 51.1 from 47.3 in August.
That pushed firms to increase hiring at the fastest pace since June 2011 in September after cutting headcount in the previous two months.
A composite PMI, which takes into account both manufacturing and services activity, returned above break-even last month to 51.1 from 49.0 in August, aided by an expansion in manufacturing activity in September.
Both manufacturing and services firms continued to absorb some input cost pressures in September to attract demand, which is likely to keep inflation below the Reserve Bank of India's 4 percent medium-term target.
But the RBI kept its policy rate steady at a near seven-year low of 6.00 percent on Wednesday, reflecting its concern consumer inflation could accelerate further after hitting a five-month high of 3.36 percent in August.
© Thomson Reuters 2017
(Except for the headline, this story has not been edited by NDTV staff and is published from a syndicated feed.)