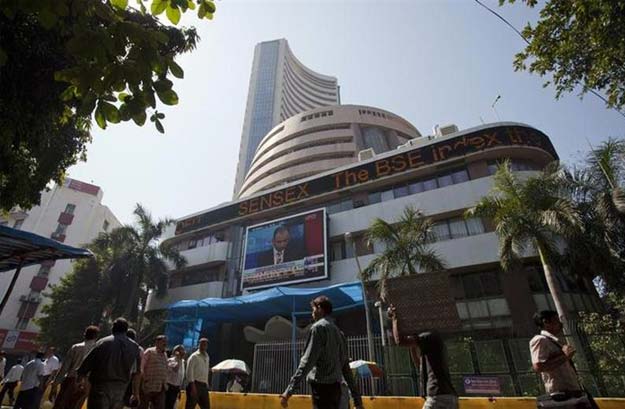 The rupee fell past 63 to the dollar to an over seven-week low today, its fourth straight day of losses against the greenback. The rise of US dollar against other currencies and renewed worries about Fed tapering saw the partially convertible rupee fall as much as 63.10 to the dollar versus its close of 62.47/48 on Friday.
The US jobs data for October, which was released on Friday, came in much stronger than expectations, raising the prospect the Federal Reserve may soon decide to start winding down its $85 billion-a-month bond-buying programme.
"The recent strong data out of the U.S. has brought back the tapering talk. With the year-end approaching, foreign investors will also be averse to putting on risk-on trades," said Abhishek Goenka, chief executive at India Forex Advisors.
The partial return of India's state-run oil companies currency market, instead of the special window provided by the central bank, has also weighed on the rupee.
Indian stocks markets were lower today as the weak rupee and renewed worries over US tapering weighed on the sentiment. The Sensex has declined in the past four sessions after its record run when it touched a new high during Diwali.
At 9.17 am, the Sensex was down 88 points at 20,577.38 while Nifty was off 32 points at 6,108.50.
In other markets, Asian shares edged up from a four-week low on Monday. MSCI's broadest index of Asia-Pacific shares outside Japan added 0.1 percent after shedding 1 percent on Friday to a four-week low. (With Reuters Inputs)