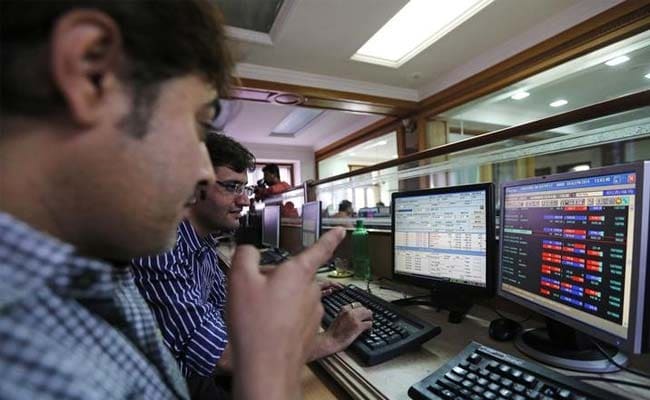 Indian shares rebounded today after six sessions of losses, as Asian equities rose on hopes that US President Donald Trump's plan to introduce hefty tariffs on steel and aluminium imports could exclude certain key partner countries. Asian shares rose sharply as fears of a global trade war eased after White House signalled that the proposed hefty US tariffs on steel and aluminium imports could exclude Canada, Mexico and a clutch of other countries. The Sensex ended 318 points higher at 33,351 while Nifty settled at 10,242, up 88 points.
MSCI's broadest index of Asia-Pacific shares outside Japan rose 1.0 per cent, while in Japan the Nikkei gained 0.5 percent.
"Markets are relieved that the US President is going to take a far more thoughtful approach towards any sanctions that he puts through," said Sunil Sharma, chief investment officer at Sanctum Wealth Management.
Investors worry that the US tariff could trigger a trade war, shrinking global trade and eventually squeezing corporate profits that have so far benefited from strong global growth.
Financial shares were among the biggest gainers today with Bank Nifty index rising 1.4 per cent. SBI surged over 4 per cent while ICICI Bank rose 3.5 per cent. Auto stocks also witnessed strong buying with M&M, Bosch and Hero MotoCorp among top gainers. Information and technology stocks also advanced, with the NSE IT index rising 0.3 per cent. Infosys rose over 1 per cent.
The NSE Metal index slipped today, paring early gains. Tata Steel fell nearly 2 per cent while Hindalco declined 0.8 per cent.