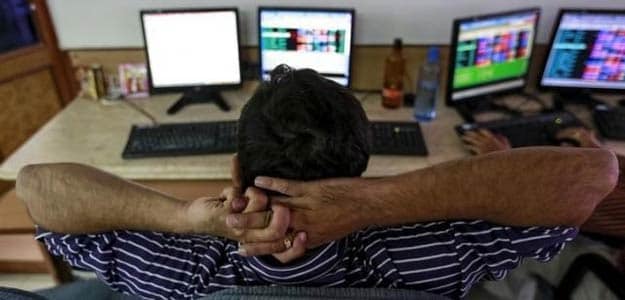 Highlights
Investment from Mauritius will be subject to capital gains tax from 2017
Mauritius accounted for a third of foreign investment in India since 2000
Traders expect a knee-jerk reaction in markets following new tax rules
The BSE Sensex and the Nifty50 blue chip indices are expected to buck global trend and open sharply lower on Wednesday, following the government's overnight decision to impose capital gains tax on investments coming from Mauritius. Nifty futures trading on the Singapore Exchange were down 125 points or 1.6 per cent, indicating a gap down opening for domestic stock markets today.

Here is your 10-point cheat sheet to the story:

1) Investment from Mauritius into India, completely exempt from capital gains tax currently, will be subject to short-term capital gains tax starting April 1, 2017. For equities, short-term capital gains tax is applicable on investment of less than one year.

2) "This is a colossal tax development and will have a significant impact for numerous institutional funds, asset managers and private companies which have used the Mauritius route to invest into India," said Rajesh H Gandhi, a partner at Deloitte Haskins & Sells LLP.

3) Long term equity investment, with over 12 months of tenure, will continue to be exempt from capital gains tax.

4) For two years (2017-2019), Mauritius-based companies will have to pay short-term capital gains tax for investment in India. The tax rate will be half the domestic rate of 15-20 per cent; thereafter full rate will apply for all companies.

5) Traders fear that the new tax rules will impact foreign portfolio investment (FPI) into domestic equities and debt markets. Many foreign funds have set up base in Mauritius to avoid paying any capital gains taxes in India.


6) Mauritius is an important investment base for India, accounting for a third of the $278 billion in foreign equity investments that India has attracted since 2000.
7) The other big worry for traders is that the government will also have to renegotiate the double tax-exemption treaty with Singapore, following changes in tax treaty with Mauritius.
8) After US and Mauritius, Singapore is the third biggest source of foreign investment into domestic stock markets.
9) The treaty with Mauritius was renegotiated because the government believes that a chunk of the funds are not real foreign investments, but meant to avoid Indian taxes, a practice known as "round-tripping".
10) Experts expect a knee-jerk reaction in stock markets, but discount the possibility of a deep selloff as the capital gains taxes will apply only on future investments from Mauritius, not existing ones. "You have to laud the government's efforts in how they have structured the deal, and what's important is that they have not touched past investments, so there is no risk of capital flight," said Rahul Mitra, a partner at KPMG.
(With inputs from Reuters)