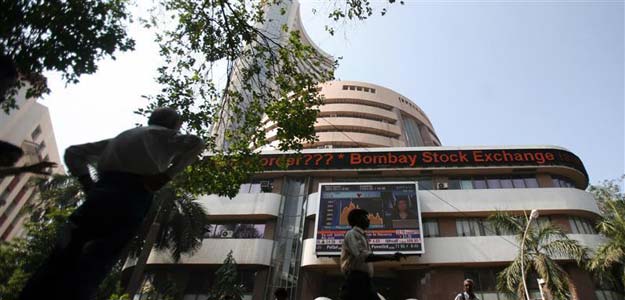 Mumbai: The BSE Sensex rose over 1 per cent on Wednesday, gaining for the second consecutive session, as lenders and infrastructure-related companies such as IDFC Ltd surged after the Reserve Bank of India (RBI) exempted long-term bonds raised for the sector from reserve requirements.

The gains on Wednesday allowed the Nifty to recover all of its falls after the Budget was unveiled on July 10 when Finance Minister Arun Jaitley first announced the country's measures to boost the infrastructure sector.

Some disappointment that the government had not announced any major measures had sparked a bout of profit-taking but analysts say sentiment for shares remain supportive given expectations for reforms in months ahead and improving economic data.

Data on Wednesday showed India's exports in June rose 10.22 per cent from a year earlier, helped by a pickup in external demand and a weak currency, although the overall trade deficit data came in slightly above market expectations.

"Undercurrent is very strong. We have seen an improvement in the domestic macro situation, which is very positive. Also, there were no funding avenues for capital hungry infrastructure sector and RBI's move is in the right direction," said Daljeet S Kohli, head of research at brokerage, IndiaNivesh.

The broader Nifty rose 1.3 per cent, or 97.75 points, to end at 7,624.4, to mark its highest close since July 7, when it closed at a record high.

The benchmark BSE Sensex rose 1.27 per cent, or 321.07 points, to end at 25,549.72, to mark its highest close since July 8.

Both the indices also decisively closed above their technically important 20-day exponential moving average raising hopes for more gains.

Gains in lenders and infrastructure shares were sparked after the Reserve Bank of India issued guidelines exempting bonds for the sector from reserve requirements.


IDFC jumped 8.8 per cent as the infrastructure lender that obtained a banking license in April, is seen as one of the main beneficiaries of the measures.
Among lenders, ICICI Bank rose 4.8 percent, and Axis Bank added 3.2 per cent while State Bank of India (SBI) gained 2.2 per cent.
In housing developers, Jaypee Infratech rose 20 per cent, hitting its maximum daily limit, DLF Ltd gained 5.8 per cent and Unitech Ltd advanced 7 per cent after funds for affordable housing were included as part of the bond reserve exemptions.
Pantaloons Fashion & Retail Ltd gained 3.9 per cent after the company said late on Tuesday that its board is meeting on Friday to consider the fund-raising proposals, including a rights issue.
Hindalco Industries Ltd rose 4.4 per cent after Bank of America Merrill Lynch upgraded the stock to 'buy' from 'underperform', citing better outlook for aluminium prices and lower capital expenditure by the company in the coming years.
However, NIIT Technologies Ltd slumped 7.5 per cent, adding to its 11.8 per cent fall on Tuesday after the company's April-June profit halved to Rs 44.82 crore ($7.5 million) due to spending cuts at two major US-based clients. (
Read more
)
Housing Development Finance Corp Ltd fell 0.2 per cent on worries the lender will be impacted by more aggressive pricing on loans by banks because of the RBI's measures while competition to raise long-term bonds could push up long-term rates.
Copyright @ Thomson Reuters 2014