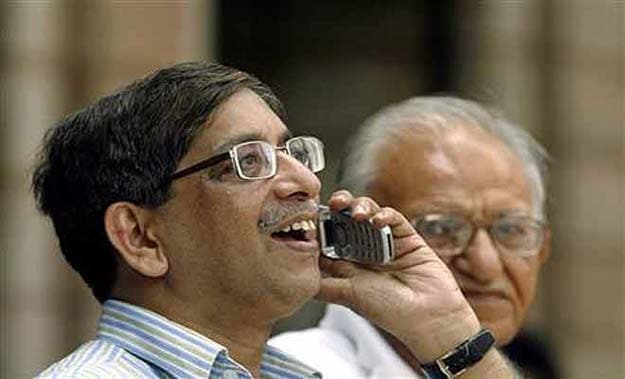 India's stock markets rose more than 1 per cent on Thursday, heading for their biggest single-day gain in nearly two weeks, as a sharp rebound on Wall Street last night eased fears of a protracted global market rout.
Sentiment was also supported by comments from New York Fed President William Dudley on Wednesday that the prospect of a September rate hike "seems less compelling" than it was only weeks ago, given the threat posed to the U.S. economy by the recent market turmoil.
A positive close for Wall Street and some amount of buying on the last day of the August futures and options contracts helped the market move higher, said Alex Mathews, head of research at Geojit BNP Paribas.
Mathews said he expects some choppiness in the second half of trade as traders are expected to churn positions.
The benchmark BSE Sensex was up 1.85 per cent at 1:17 p.m. after rising as much as 1.95 per cent earlier in the day, while the broader Nifty was 1.84 per cent higher after gaining as much as 1.97 per cent earlier.
Financial stocks bounced back from losses in the previous session. Housing Development Finance Corp gained 7.8 per cent, ICICI Bank rose 1.6 per cent and Kotak Mahindra Bank added 3.3 per cent.
IT stocks were also trading higher, with Infosys up 2.7 per cent and HCL Tech rising 2.7 per cent.
Pharma stocks too edged up. Sun Pharma rose 2.3 per cent, Lupin gained 3.2 per cent and Cipla climbed 3.9 per cent.
Cairn India shares gained 7.9 per cent on higher crude prices and cheaper valuation.
© Thomson Reuters 2015