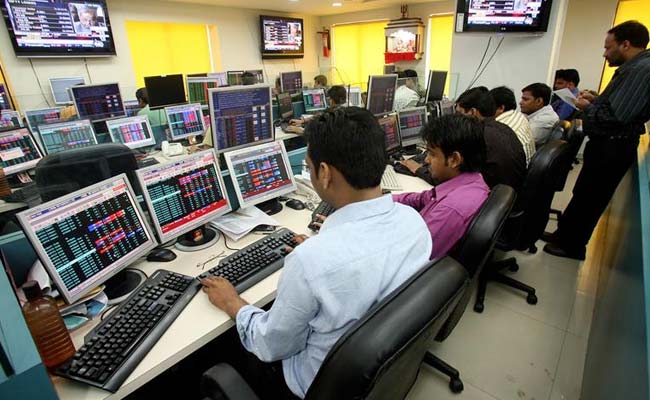 Indian stock markets edged up in early trade today tracking higher Asian markets but rising global crude prices remain a concern. The Sensex was up 114 points at 34,445 while Nifty was higher at 10,568, up 42 points. TCS shares were up 0.50 per cent. The IT major is set to announce its Q4 results later in the day. On Wednesday, Sensex and Nifty edged lower, snapping their longest winning streak in over three years.
Resource stocks were on a roll in Asia on Thursday as oil prices hit heights not seen since late 2014, Global oil prices today remained close to late 2014-highs reached in the previous session as US crude inventories declined and as top exporter Saudi Arabia pushed for prices of $80 to $100 per barrel by continuing to withhold supplies. Brent crude oil futures were at $73.82 per barrel at, up 34 cents, or 0.5 per cent, from their last close.
Reuters reported on Wednesday that top oil exporter Saudi Arabia would be happy to see crude rise to $80 or even $100 a barrel, which was seen as a sign that Riyadh will seek no changes to an OPEC supply-cutting deal that was introduced in 2017 to boost prices.
Resource stocks were the big winners driving Australia's main index up 0.6 per cent. Japan's Nikkei gained 0.4 per cent. MSCI's broadest index of Asia-Pacific shares outside Japan added 0.15 per cent.
Overnight, Wall Street had also seen hefty gains in the energy and industrial indexes, though that was offset by softness in sectors such as consumer staples and financials. The Dow ended down 0.16 per cent, while the S&P 500 gained 0.08 per cent and the Nasdaq 0.19 per cent.