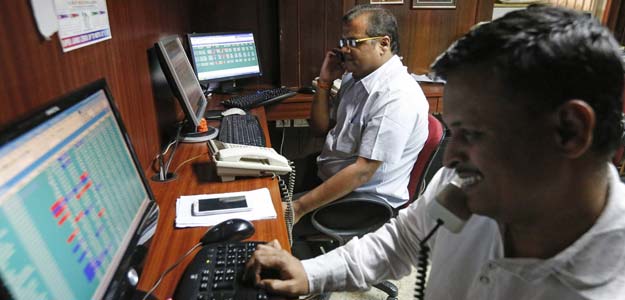 Mumbai/Bengaluru: Earnings of India's largest companies fell more than expected in the latest quarter, adding to scepticism over a stock market rally that started in early 2014 and official figures showing the country's economic growth outpaced China's.
The combined net income of 100 firms with a market valuation of more than $100 million dropped 6 per cent in the three months ended in December from a year earlier. That compares with a 0.5 per cent rise expected by analysts covering the companies. It was also the first decline in at least 18 quarters since Thomson Reuters started compiling the earnings data.
It was the third consecutive quarter that profits had failed to match up to expectations, meaning companies have disappointed each quarter since Prime Minister Narendra Modi was elected in May last year, a victory that drove share prices to record highs. More than half of Indian firms undershot earnings forecasts, including some of the biggest: Reliance Industries, Tata Motors and bellwether engineering firm Larsen & Toubro. The stakes are high for Prime Minister Narendra Modi's government, due to present its budget later this month.
Government said last week that the economy grew 7.5 per cent in October-December from a year earlier, beating China's 7.3 per cent, after government statisticians changed the way they measure gross domestic product. That confounded economists and corporations still suffering from slack demand. Analysts over the past month have cut their net profit forecasts for large and mid-sized companies by 2.8 per cent on average, Thomson Reuters data shows. That's double the 1.4 per cent cut in forecasts across the Asia-Pacific.
"This has been the worst quarter in recent memory, with so many large caps disappointing," said G. Chokkalingam, founder of Mumbai-based research and fund advisory firm Equinomics. "The economy had better kickstart after the budget, or otherwise we are looking for any reason to trim positions."
© Thomson Reuters 2015