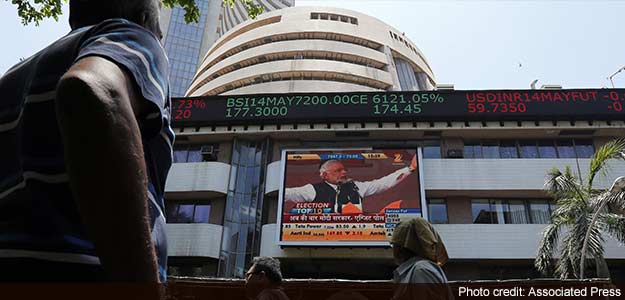 Although 2014 has been a stellar year for equities in India, the initial public offer (IPO) market remained weak. During the year, just five companies hit the primary market to raise around Rs 1,200 crore, the lowest since 2001 as per the data available on NSE and BSE.
Analysts have attributed many reasons for the underperformance of IPO market, despite the Sensex surging around 30 per cent during the year: stricter norms by Sebi and alternative sources of fund raising options.
However, IPO market is expected to see some activities in 2015, as a large number of companies have filed their draft papers with Sebi. "In 2015, we will see spurt in IPO activities as more than a dozen companies have filed their draft documents in 2014 ," Geojit BNP Paribas research head Alex Mathew said.
Echoing a similar view, Prime Database managing director Pranav Haldea said: "A flurry of IPOs are expected in the Q4 (January-March period of 2015)."
According to estimates, Indian firms raised a staggering amount of funds totalling Rs 4 lakh crore from the markets in 2014, with debt market emerging as the most preferred route to garner capital for their corporate needs despite a sustained rally in the stock market.
A large chunk of this amount - more than Rs 3.3 lakh crore - has been mopped up from the debt market.
Within the debt market, private placement of corporate bonds and non-convertible debentures that was used the most to meet funding requirements of businesses in 2014.
Fresh capital raked in from equity market stood at about Rs 67,000 crore but it was mostly through qualified institutional placement (QIP) route and preferential share allotments to promoters and other investors.
In the equity segment, most of the funds were raised through QIP (Rs 30,000 crore) followed by preferential route (Rs 25,500 crore), rights issue (Rs 5,200 crore) sale of shares via offer for sale route (Rs 4,300 crore) and IPOs and follow-on public offers (Rs 1,619 crore).
(With Agency Inputs)