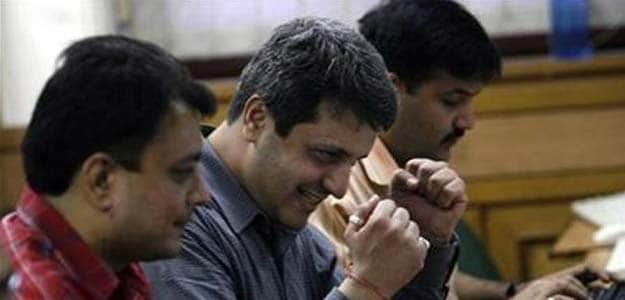 The BSE Sensex posted its biggest daily gain since June 6, gaining for a second consecutive session after Tata Motors Ltd raised confidence about corporate earnings by saying it had tripled its net profit in the April-June quarter.
The benchmark BSE Sensex rose 1.4 per cent to end at 25,880.77 points. The broader Nifty rose 1.3 per cent to end at 7,727.05 points, its biggest daily percentage gain since June 30.
Market analyst Sanjeev Bhasin says strong bout of short covering on the back of better than estimated corporate earnings and improving macros took markets to these highs.
Tata Motors rose 6.2 per cent, marking its biggest single day gain since Sept. 10.
BPCL gained 2.94 per cent to end at Rs 591.15 as its first quarter profits were above Street estimates. The company reported a net profit of Rs 1,216 crore as against estimates of Rs 350 crore.
Eicher Motors registered its new year high of Rs 9,350 today as its earnings beat street estimates. The stock closed 7.94 per cent higher at Rs 9,280.85.
IFCI also reported better-than-estimated earnings for the June quarter of fiscal 2015. The company reported a net profit of Rs 94 crore against estimates of Rs 55 crore. IFCI ended 4.72 per cent higher at Rs38.80 on Tuesday.