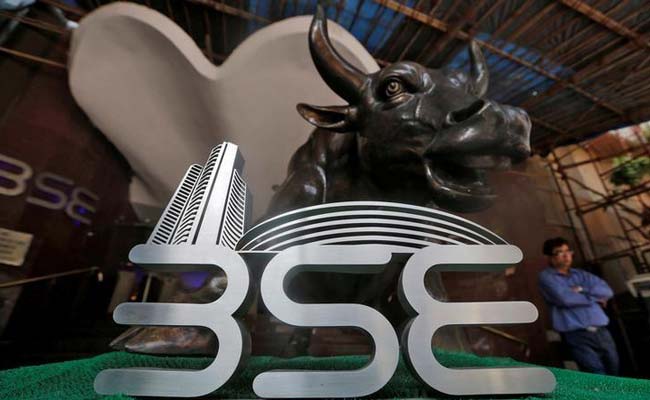 Highlights
Rupee rose by 19 paise against US dollar today
United States and China might start trade talks to resolve dispute
Foreign investors also contributed to strong opening of indices today
Domestic stock markets hit fresh lifetime highs on Thursday, thanks to upbeat investor sentiments and positive global cues. The S&P BSE Sensex registered an all-time high record closing while the Nifty50 index crossed the 11,000 mark after a gap of five months. The Sensex surpassed its previous record closing of 36,283.25 hit on January 29. The S&P BSE Sensex today rose 282.48 points, or 0.78% per cent, to close at 36,548.41. The NSE's Nifty50 index surged 74.90 points or 0.68% per cent and settled at 11,023.20. Nineteen out of 30 BSE Sensex stocks were trading higher on BSE index. Reliance Industries was the top gainer on both benchmark indices. Other prominent gainers were HDFC, Larsen & Toubro, BPCL, Dr Reddy's, BPCL and Wipro.
(Reliance Industries was the top gainer on Sensex and Nifty.)
Key reasons that led to record high trading of Sensex, Nifty today:
1. Correction in crude oil prices: On Wednesday, crude oil prices fell between 5-6 per cent. Viral Berawala, CIO, Essel Mutual Fund, "Overnight crude oil prices were down by 6 per cent after Libya said that exports of oil will resume. This helped the Asian shares to recover, leading to strong opening of domestic equity indices." Oil refining and marketing companies- HPCL, BPCL and IOC rallied around 4 per cent each in early trade on Nifty50 index.
A.K Prabhakar, Head of Research at IDBI Capital, said that fall in crude prices affects trade deficit. "We run a huge trade deficit because of crude oil imports. A correction of 5 per cent in crude oil prices will lift oil marketing companies, banks and autos. We were anyway close to all-time highs. Today, we are seeing an overall participation in markets," he said.
2. China-US trade war talks: The United States and China might start trade talks to resolve dispute. China and the US, being world's two biggest economies, have a huge impact on global markets. On Thursday, fresh news of trade talks led to positive trading of Asian shares. Domestic equity indices thus tracked strong Asian cues, added Mr Berawala.
3. Higher opening of Indian rupee: Indian rupee rose by 19 paise against US dollar today ahead of key macro data release. "The rise in rupee led to the strong opening of the domestic equity indices. Investors are also optimistic ahead of the release of index of industrial production (IIP)", said financial analyst Vivek Marwan.
4. Buying by foreign investors: Foreign investors (DIIs) also contributed to the strong opening of the indices today. According to provisional data from the National Stock Exchange, foreign funds bought shares worth a net of Rs 636.27 crore, while domestic institutional investors (DIIs) made purchases worth a net of Rs 15.33 crore on Wednesday.
5.Upside seen in banking stocks: Technical experts believe that banks will continue to surge. Dyaneshwar Padwal, AVP Technical Analysis, KIFS Trade Capital said, "Within the corrective pattern we recently observed the symmetrical triangle break out on daily chart wherein renewed strength has been observed which brings optimism for near term, as bulls have broken the intermediate psychological resistance of 11,000. In the current chart structure, Bank Nifty, on daily chart time frame, is moving in a clear uptrend. If we look at the relative rotation graph, it denotes on weekly time frame. Bank Nifty is moving in leading quadrant where relative strength and relative momentum is very high. We may expect it to continue to travel towards north, as bulls have broken the intermediate resistance of 27,000 level."
6.Optimism around earnings season: Encouraging start to the corporate earnings season has contributed to the uptrend today. "Good first quarter results by a lot of large-cap companies along with a good US economy has resulted in an overall positive investor sentiment", said Tushar Goyal, Business Development and Communication, Meri Punji IMF Pvt Ltd.
7. Rising Dollar rate: Rising dollar rates in the forex market is also impacting the stock markets. According to Mr Goyal, "As the dollar rate goes up, companies with export revenues are expected to show better results. A large chunk of such companies is in the IT service sector which in turn sparks off a chain reaction of growth and positive sentiment in the market."