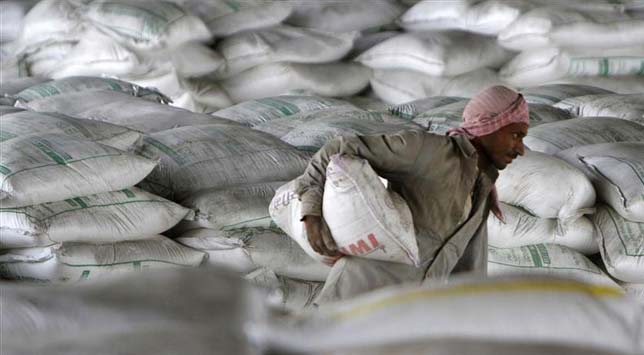 Highlights
If you missed our coverage, here are the top 10 stories of the day.
New Delhi:
India's stock markets traded flat Thursday, failing to break out of the tight range. The Sensex traded in a 90 point range, while the Nifty index moved in a 30 point band Thursday.

Investors were more worried about the rupee, which hit a record low in intraday trade today, breaching the 56.53 mark to the dollar.

Energy stocks were the biggest drag on the index, with market bellwether Reliance Industries falling 3.5%. The stock was the top Nifty loser, and accounted for the loss of over 50 index points on the Sensex. The stock came under selling pressure after Canadian oil and gas producer Niko Resources cut its gas estimate for the KG D6 block in which Reliance is the major stake holder.
Cairn India (-2.8%), another oil explorer, was among the big laggards on falling crude prices, which affects the company's profitability. However, state-owned oil refiner BPCL (1.1%) gained on falling oil prices.

Cement stocks like ACC (-2.85%) and Ambuja (-2.5%) fell expecting punitive action by anti-monopoly watchdog for alleged cartelization.


IT stocks were also among the big losers today. TCS (-3.25%), India's biggest software exporter, fell the most among frontline IT stocks. HCL Tech (-1%), Wipro (-0.4%) and Infosys (-0.4%) also saw selling pressure.
Infra major Jaiprakash Associates (2.4%), India's biggest realty developer DLF (2%), and power equipment manufacturer BHEL (1.95%) were the top three gainers on the Nifty.
European stocks traded lower after the Fed disappointed overnight, saying it was extending Operation Twist to keep long-term interest rates low. Asian stocks also ended with deep cuts.