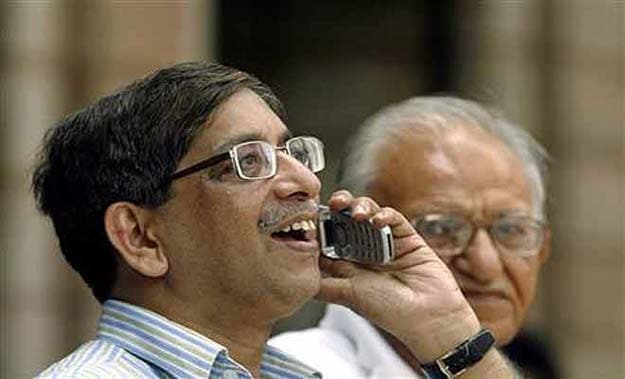 The BSE Sensex rose to a record high on Monday after the main opposition party BJP, widely seen by investors as being more business friendly, swept recent state elections, even as doubts persisted about how long the rally can last.

The Sensex rose more than 2 per cent at one point to surpass its previous all-time peak hit on November 3, capping a remarkable turnaround from a few months ago when the country was gripped by its worst market crisis since 1991.

Results on Sunday showed the Bharatiya Janata Party (BJP) swept three out of four key state elections held since last month, delivering a blow to the ruling Congress Party and bolstering the prospects of opposition prime minister candidate Narendra Modi in national polls due by May next year.

Despite recent policy action by Congress, including moves to attract foreign investments, markets have been clamouring for more measures to bolster an economy growing at its slowest in a decade and to ease infrastructure bottle necks that keep inflation high.

Investors, for now, have concluded that BJP is the most likely to deliver change, analysts said.

"The BJP is considered more right-of-center, pro-business and reform-oriented," Nomura said in a note to clients.

"The fact that runaway spending by the ruling party has not won any votes could be taken as a very positive signal by the markets in terms of voter preference for the kind of policy favoured by the electorate."

The Sensex gained as much as 2.3 per cent to a record high of 21,483.74 points, while the Nifty rose as much as 2.5 per cent to an all-time high of 6,415.25, surpassing its previous peak hit on January 2008.

Both indexes ended up around 1.6 per cent.

Sectors such as infrastructure and construction, seen as most benefitting from a potential BJP victory in elections next year, did especially well.

Builder Larsen & Toubro, for example, rose 4.1 per cent. Lenders, which would benefit from a business cycle recovery, also surged, with ICICI Bank up 5 per cent.

Meanwhile, the partially convertible rupee rose to as high as 60.84 to the dollar, its strongest level since August 12, when the currency was headed to a series of record lows.


Still, analysts warned a BJP victory next year is far from guaranteed given it remains a dominant force only in the northern belt where the most recent elections were held. It has struggled to build up its presence in southern and eastern India, despite several attempts.
The market rally could eventually be capped by worries about an economy expected to grow below even the decade low of 5 per cent hit in the previous fiscal year.
The Federal Reserve could also move soon to end its massive stimulus after signs of an improving U.S. economy.
Only a few months ago India was badly roiled by fears of an early end to the Fed tapering, ushering the worst market crisis since the balance of payments turmoil two decades ago.
Although India is seen as being in a stronger position after its current account deficit has narrowed to a more than four-year low, the prospect of foreign selling is a concern.
Foreign investors have bought Rs 1 trillion so far this year in shares, making these capital flows vital for India's current account balance.
Furthermore, high inflation has forced the Reserve Bank of India to raise interest rates by half a percentage point over the previous two months. A continued spike in consumer prices in data due out on Thursday could bolster views the central bank will again tighten monetary policy again this month.
"There should not be such excitement around new high. It is not understandable in context of growth and valuations." Sanjeev Prasad, executive director and co-head of Kotak Institutional Equities in Singapore.
Copyright Thomson Reuters 2013