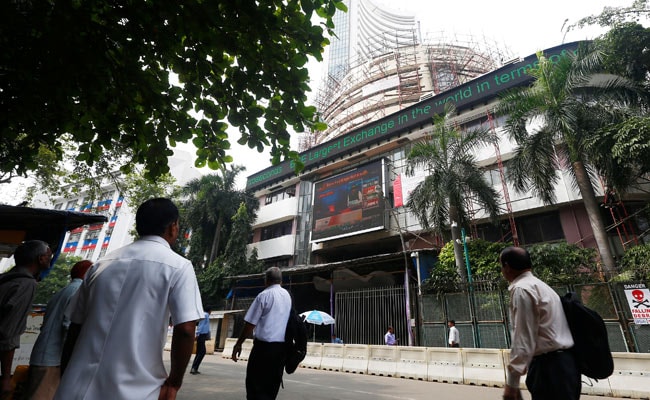 Mumbai:
Foreign brokerage Bank of America Merrill Lynch (BofAML) cautioned that the Sensex could go down to 32,000 by December 2018, dragged down by likely introduction of new long-term capital gains tax on equities. It warned that this could not only mar sentiments, but also hurt domestic inflows. The BSE Sensex gained by 341.97 points and closed at 36,139.98 on Tuesday.
"We stay cautious on Indian equities and peg the target for Sensex at 32,000 by December 2018. We see little possibility that forthcoming budget would deliver reasons for material upside to an already inflated equity market," BofAML said in a report here.
"The reinstatement of some form of long-term capital gains tax on equity may be negative for returns and hit the market sentiment," it added. The debate on the reinstatement of long-term capital gains tax on listed equities has again gained momentum ahead of budget, which was abolished in 2004.
India is among the few countries which does not tax long-term gains on equities and the stock gains also get a preferential treatment. Long-term for debt/real estate is defined as more than three years and gains on these are taxable with some relief, the report noted.
The prime miniser had expressed a need to tax equity long-term gains in late 2016, but it was not implemented in last year's budget. However, with the rapid rise in the equity markets last year is adding momentum to arguments in favour of such a tax, BofAML said.
The report said that the government is unlikely to do away with the Securities Transaction Tax (STT) or the dividend distribution tax in the budget.
The STT is expected to raise Rs 7.4 billion in relatively predictable revenue in FY18. "We estimate that all listed companies paid dividend distribution tax of Rs 170 billion in FY17. This is a large income source for the central government. It seems unlikely that the government will forgo these assured streams of income for a relatively unpredictable one," the report said.
BofAML also believes that the finance minister may announce small cut of 1 per cent to 29 per cent in corporate taxes. This would likely be accompanied by tax deductions.
(Except for the headline, this story has not been edited by NDTV staff and is published from a syndicated feed.)