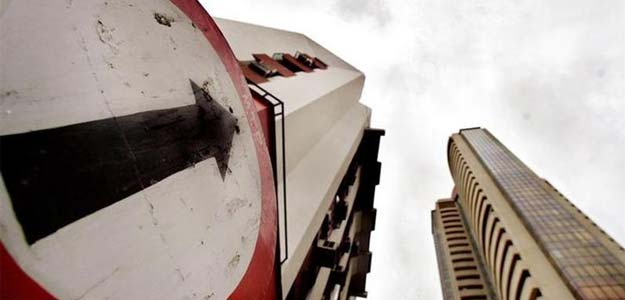 Mumbai:
The BSE Sensex hit a record high for a fifth straight session on Friday as state-run lenders such as State Bank of India (SBI) continued their recent rally after the Reserve Bank of India (RBI) extended the deadline for implementing Basel III capital-raising rules.

Heavy buying by overseas investors also continued to help underpin gains, sending the NSE Nifty to its first weekly gain in three.

Overseas funds' net purchases of shares have reached nearly $3 billion so far this month, according to regulatory data.

A combination of foreign flows, hopes for a recovery in the domestic economy, and bets that the main opposition Bharatiya Janata Party, perceived as more business-friendly, will come to power have driven a 6.8 per cent gain in the Nifty in 2014 so far.

Investors say the RBI's policy review on April 1, where it is widely expected to keeps rates unchanged, and the coming general elections would act as the next key catalysts for markets.

"The outlook remains bullish. The rally would extend itself till the elections are over. RBI may keep rates unchanged," said G Chokkalingam, founder of research and fund advisory company Equinomics.

The Nifty rose as much as 0.9 percent to an all-time high of 6,702.60, while the Sensex gained 0.67 per cent to a lifetime high of 22,363.97.

The Sensex closed 0.57 per cent higher for the day and 2.7 per cent for the week, while the Nifty ended up 0.82 per cent on Friday while posting a weekly gain of 3.1 per cent.

State-run banks extended recent gains after the RBI on Thursday extended the deadline for banks to implement Basel III capital rules by a year to March 31, 2019, due to concerns from the industry on potential stress to asset quality.

State Bank of India gained 3.5 per cent, Bank of Baroda rose 5.1 per cent and Punjab National Bank advanced 6.4 per cent.


Banks have surged this month with the NSE bank sub-index up 18.5 per cent on hopes of a recovery in the domestic economy, the apex bank's potentially easing monetary policy and broker upgrades.
Software exporters gained despite the rupee's rise to its eight-month high after global rival Accenture Plc on Thursday raised its full-year profit forecast and the lower end of its revenue forecast.
That helped bring some relief after Tata Consultancy Services Ltd and Infosys Ltd warned about their quarterly revenue growth in recent weeks.
HCL Technologies Ltd rose 1.2 per cent, Infosys rose 1 per cent and Tata Consultancy Services gained 0.4 per cent.
Hindalco Industries gained 4.4 per cent on expectations global aluminium premiums would be supported after the London Metal Exchange suffered a legal setback in its plan to free up metal more quickly from its warehouses.
Ramco Cements Ltd rose 6.7 per cent after CLSA initiated coverage on the stock with a 'buy' rating, saying the company will benefit from improving demand in South India.
Godrej Properties Ltd rose 5.7 per cent after the company said late on Thursday that it added a new residential project in Chennai.
However, among stocks that fell, HDFC Bank dropped 0.2 per cent after marking a record high of Rs 760.75 on Thursday.
Copyright @ Thomson Reuters 2014