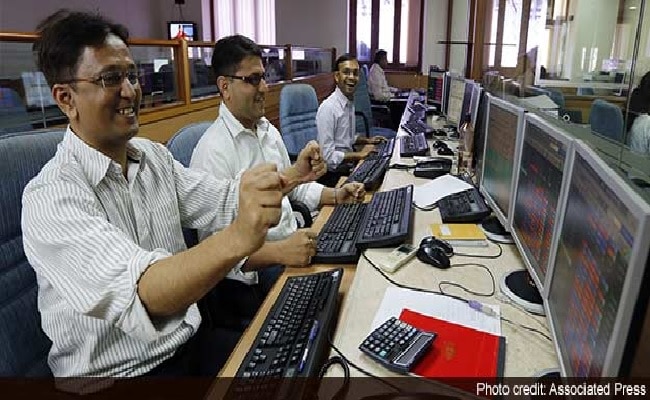 The BSE Sensex rose over 100 points to hit 29,000 for the first time since September 8, 2016 while the Nifty 50 index made a fresh 52-week high of 8,973.20 on Thursdsay amid buying in IT and telecom stocks. Idea Cellular was up 7 per cent, while Bharti Airtel hit an 18-month high on its plan to buy Telenor India. Meanwhile, TCS led the rally in IT stocks with over 2 per cent gains.

But analysts said the momentum could wane and the market may enter a consolidation phase as global factors, including potential U.S. rate hikes, gain prominence.

Some volatility in trading is also likely ahead of the expiry of derivatives contracts later in the day.

The Reserve Bank of India is expected to keep rates on hold this year, with minutes of its Feb. 7-8 meeting showing concerns about inflation, and three of the six members of the monetary policy panel voicing the need to shift the policy stance to "neutral" from "accommodative."

"The Indian market has been fairly positive in the last few days. Some consolidation and correction can be seen but the gains have been mostly triggered by stock-specific moves," said Neeraj Dewan, director at Quantum Securities.

As of 1.09 pm, the Nifty was up 0.46 per cent at 8,967.85, while the Sensex was 0.43 per cent higher at 28,988, after touching its highest since Sept. 8, 2016.


Shares of Bharti Airtel rose as much as 11.1 percent to their highest since Aug. 13, 2015 after it said it would buy Norwegian Telenor's India unit, in yet another consolidation move driven by upstart rival Jio's disruptive pricing.
Idea Cellular, which is in talks with Vodafone's Indian unit about a merger, also rose as much as 8.35 percent, on hopes of increased consolidation in the sector.
Meanwhile, IT stocks recovered, with the Nifty IT Index rising 1.6 percent after having shed 1.55 percent a day earlier.
Indian markets will be shut on Friday for a public holiday.