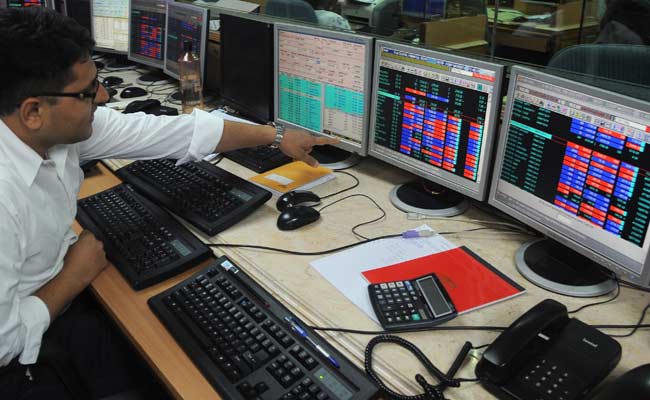 Indian shares fell on Wednesday and were headed for their second straight session of declines, as drug maker Lupin Ltd dropped on concerns about its earnings outlook and as investors weighed whether the recent rally in equities may have been overdone.
The falls came even as Asian stocks rose after Wall Street closed near record highs on Tuesday on hopes the Federal Reserve may hold rates after weak U.S. productivity data.
Back home, a rally since late June has left the broader NSE index up nearly 7 percent, stretching valuations. The index is valued at 20.71 times its estimated 12-month earnings, versus a multiple of 13.46 for the Thomson Reuters Emerging Markets Asia Pacific Index.
"Since the market had run up, we are seeing some bit of consolidation at the higher levels," said Pankaj Pandey, head of research at ICICI Securities.
"From March-quarter onwards, we are seeing some bit of up-tick in earnings but the positivity of earnings is yet to pan out."
The broader NSE Nifty was down 0.82 percent at 8,606.05 as of 12:00 p.m., while the benchmark BSE Sensex was 0.81 percent lower at 27,857.55.
Among the losers, Lupin, India's third-largest drugmaker, fell 2.9 percent due to worries about its profit margins in the June quarter and concerns about its outlook, especially in the United States.
Birla Group's units Aditya Birla (AB) Nuvo and Grasim Industries fell 5 percent and 6 percent respectively, on report the parent group plans to merge the two companies.
But Adani Ports and Special Economic Zone rose 7.8 percent after it reported about 31 percent rise in June-quarter consolidated profit.
© Thomson Reuters 2016
(This story has not been edited by NDTV staff and is auto-generated from a syndicated feed.)