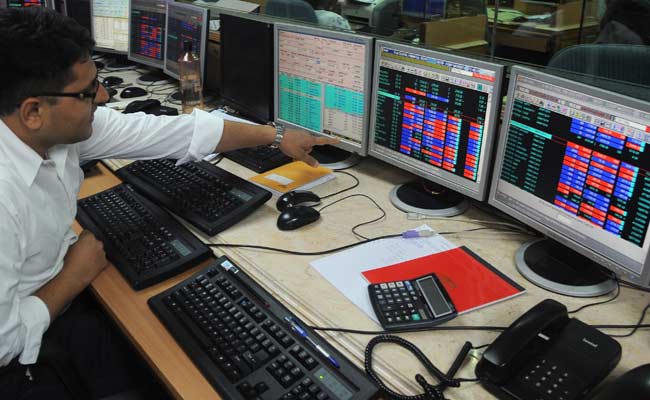 Sensex and Nifty fell on Wednesday, heading for their first drop in four sessions, as investors booked profits in recent outperformers such as ICICI Bank Ltd and HDFC Bank Ltd after the central bank cut rates on Tuesday.
India's newly minted monetary policy committee delivered a surprise 25-basis-point cut in the repo rate on Tuesday to 6.25 percent, the lowest since November 2010.
Asian markets also took a hit, with MSCI's broadest index of Asia-Pacific shares outside Japan falling 0.3 percent, rattled by a media report flagging the possible withdrawal of the European Central Bank's bond buying programme.
India's broader NSE Nifty fell 0.40 percent on Wednesday after rising more than 2 percent in the last three sessions.
"I don't think there is any weakness in the market; it's a pure technical correction and normal profit-booking," said R.K. Gupta, managing director, Taurus Asset Management, adding the next big trigger would probably be the corporate earnings.
The NSE index was down 0.0.4 percent at 8,734.95 as of 12:39 p.m., while the benchmark BSE Sensex was 0.4 percent lower at 28,222.54.
The Nifty Bank Index dropped 0.63 percent after gaining 2.55 percent in the last three sessions. ICICI Bank and HDFC Bank were among the biggest losers.
Infosys Ltd and HCL Technologies Ltd fell 1.16 percent and 1.45 percent, respectively, sending the Nifty IT Index down over 1 percent.
Among the gainers, consumer stocks ITC Ltd and Hindustan Unilever Ltd rose as much as 0.85 percent and 1.55 percent, respectively.
© Thomson Reuters 2016