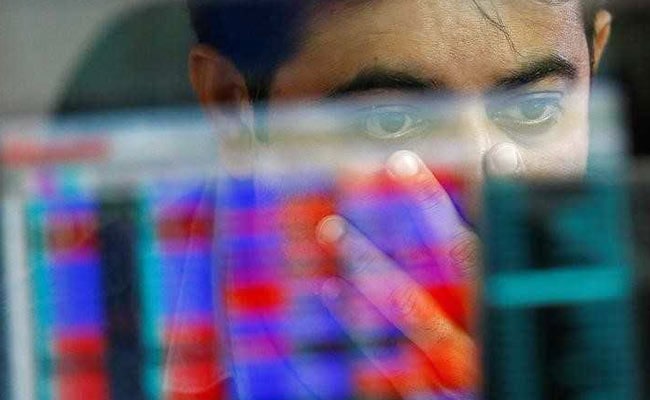 Highlights
Asian stocks tumbled to two-month lows on Friday following Wall Street
Overnight, US stocks plunged, with Dow closing 4.1% lower, S&P 500 3.7%
Both US indices entered correction territory, down 10% from record highs
Just when it seemed that some steadiness has returned to the stock markets, Sensex and Nifty suffered huge losses on Friday amid a renewed global selloff. The BSE benchmark index Sensex closed 407 points lower at 34,005 and the NSE Nifty shed 121 points to settle at 10,454. During Friday's session, the Sensex at one time fell as much as 563 points to hit 33,849 while the Nifty declined below 10,400. Asian stocks tumbled after Wall Street plummeted again in the face of rapidly rising bond yields.US markets remained the epicentre of the global selloff, with the Dow plunging 4.1 per cent overnight. On Thursday, the Sensex had risen nearly 1 per cent, snapping seven sessions of fall.
Here are 10 updates on movement in the markets today:
The trigger for the global selloff has been strong US jobs data, which has spurred fears of rising inflation and ultimately more rate hikes by the Federal Reserve - the US central bank.

With Thursday's losses, both the Wall Street indices slid into a correction territory, falling more than 10 per cent from January 26 record highs. Since January 26, the S&P 500 has lost $2.49 trillion in market value, according to S&P Dow Jones Indices.

A whiff of inflation in the US sent global stock markets tumbling in the past week, wiping 7 per cent off Asian equities, despite a still supportive backdrop of robust global growth, a weak dollar and rising company earnings.

The strong US jobs data has sent US bond yields higher, hurting equities as they increase borrowing costs for companies and reduce their risk appetite.

Higher bond yields also present a fresh alternative to investors who may reallocate some funds to bonds from equities. US bond yields have also been pushed up by the prospect of increased debt issuance to fund fiscal spending under US President Donald Trump, inflation worries, and expectations of the Federal Reserve raising rates sooner and more frequently than was expected.

The Bank of England on Thursday said British interest rates probably need to rise sooner, adding to expectations of reduced central bank stimulus globally. European bourses saw relatively minor early losses but China's overnight plunge had gouged at confidence.

Analysts advised investors to stay light till global markets settle down. "Markets are undergoing much awaited (and required) correction. Thus, traders are continuously advised to remain light and avoid any kind of bottom fishing soon," domestic brokerage Angel Broking said in a note.

Sanjiv Bhasin, executive VP for markets and corporate affairs at IIFL, said the volatility could settle down next week but further correction in Nifty below 10,000 cannot be ruled out. However, the recent correction in some midcaps, which have fallen sharply as compared to largecap stocks, presents a good buying opportunity and investors could accumulate on declines, he added.

In currency markets, the rupee slipped to 64.42 against the US dollar, as compared to Thursday's close of 64.26. In recent trade, the rupee was at 64.39 against the US dollar.

The selling pressure was broad-based during Friday's session with most of the sectoral indices on the BSE finishing in the red. Banking, IT/services, infra and auto stocks led the fall. Yes Bank, Infosys, Bharti Infratel, Tech Mahindra, HDFC and ICICI Bank settled with losses of 2-3 per cent.