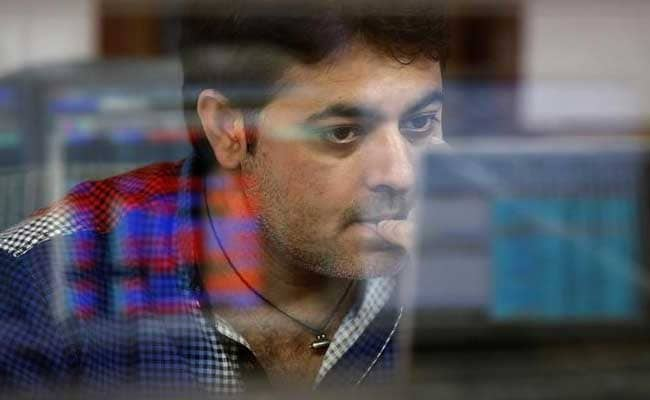 Indian shares fell on Friday tracking declines in Asian peers as a stronger dollar weighed on crude oil prices, hurting investor risk appetite.

The rupee fell to a one-week low against the dollar, as the greenback was boosted by a fall in the euro after the European Central Bank shot down talks that it was contemplating tapering its monetary easing - sending the common currency to its lowest since March.

A stronger dollar could potentially crimp demand as fuel becomes more expensive for countries using other currencies.

International Brent crude oil futures were down 19 cents, or 0.4 percent, at $51.19 per barrel.

MSCI's broadest index of Asia-Pacific shares outside Japan was down 0.3 percent.

At home, investors continue to track quarterly results, with Wipro Ltd, India's third-largest software services exporter, slated to announce its results later in the day.

"A mix of global cues with earnings unfolding is what is driving markets. Volatility will be there going forward with earnings being the main trigger on the domestic front," said Rajnath Yadav, research analyst, Choice Equity Broking Pvt Ltd.

"On the global front, the U.S. presidential elections and the Brexit phenomenon will be keenly tracked."


The broader NSE Nifty was down 0.45 percent at 8,660.75 as of 0618 GMT, after it closed up 0.47 percent in the previous session.
The benchmark BSE Sensex declined 0.44 percent to 28,004.83.
Financial stocks shed Thursday's gains, contributing to most of the losses on both indexes. Almost all constituents on the Nifty Bank Index, which fell as much as 0.72 percent, were trading in the red.
Axis Bank Ltd fell 2.9 percent while State Bank of India dropped 1.53 percent.
Among the gainers, HCL Technologies Ltd rose as much as 4.06 percent to its highest since Aug. 3, after it posted quarterly results earlier in the day.
© Thomson Reuters 2016
(This story has not been edited by NDTV staff and is auto-generated from a syndicated feed.)