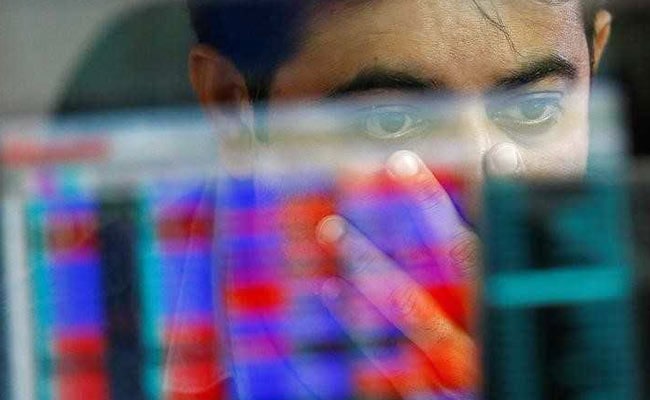 The Sensex fell 137 points to close at 34,046.94 on Thursday amid weak global cues, marking a third straight day of losses. Bank, metal and consumer durables sectors led the declines in the broader indices, as subdued global market sentiment offset better-than-expected GDP growth data. The National Stock Exchange (NSE) benchmark index Nifty settled 34 points lower at 10,458. SBI, ICICI Bank, Vedanta and UPL were the top losers on the 50-scrip index, finishing the day with losses between 2 per cent and 2.7 per cent.
Shares in the other Asian markets were mostly lower on Thursday after Wall Street marked its worst monthly performance in two years as hawkish-sounding comments from new Federal Reserve Chair Jerome Powell reverberated across the broader risk asset markets.
Government data released on Wednesday evening showed
GDP grew 7.2 per cent
in in the October-December quarter from a year earlier - the highest quarterly growth recorded by the Indian economy since July-September quarter of 2016-17. With that, India regained the status of the world's fastest-growing major economy in the October-December quarter, driven by a pick-up in growth in manufacturing and services sectors.
In the 50-scrip Nifty, 27 stocks finished the day in the negative zone. Other losers on the Nifty included Lupin, Hindalco, Cipla, Infosys and HPCL, closing around 1-2 per cent lower.
The Nifty had shed 0.8 per cent in the past two trading sessions, dragged lower by state-run banks, after Punjab National Bank (PNB) said fraudulent transactions could rise to Rs 12,700 crore, while certain directives from the finance ministry added to short-term woes.
The Indian equity markets are closed on Friday for a the Holi festival.
(With agency inputs)