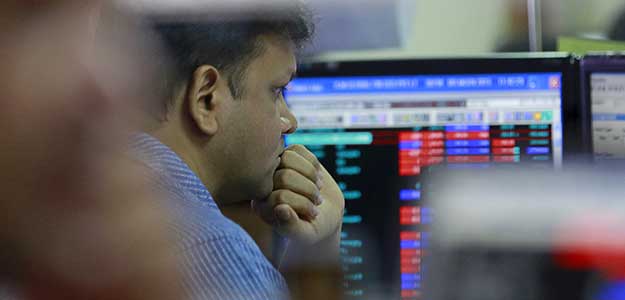 Mumbai:
The BSE Sensex and Nifty fell on Monday, led by selling in blue chip stocks as weak Asian markets, a lacklustre parliament session and the absence of any positive earnings trigger weighed on sentiment.
Markets tracked losses in Asian stocks that were dragged lower by volatile Chinese equities, as relative stability in the yuan failed to assuage underlying concerns that Beijing may push its currency further down after last week's surprise devaluation.
Investors were also disappointed that the key goods and services tax (GST) bill was not passed in the monsoon session of parliament, which ended last week.
Some profit taking was also seen after Friday's near 2 percent gain amid continued hopes of a rate cut on positive consumer and wholesale inflation data.
"We are correcting, we're not seeing any positive triggers, with curtains down on earnings and parliament shutting shop without any action," Gaurang Shah, vice president, Geojit BNP Paribas said.
The Sensex was down 0.4 percent and the Nifty was 0.24 percent lower.
Blue-chips such as Infosys and Housing Development Finance Corp which were both down 1 percent and Reliance Industries, down 1.2 percent, weighed on the Nifty.
Drugmaker Cipla fell 3.4 percent despite its April-June earnings beating estimates. Analysts said the FY16 guidance of 20 percent sales growth and 100-150 basis points improvement in margins despite Nexium supplies was disappointing.
Buying in public sector banks helped the market recover from a 1 percent fall in earlier trading.
State-run banks rallied on the government's broad reform plan to shake up the country's dominant but often inefficient government-backed lenders.
State Bank of India was up 4.7 percent, Bank of Baroda jumped 14.4 percent, while Punjab National Bank gained 5 percent.
© Thomson Reuters 2015