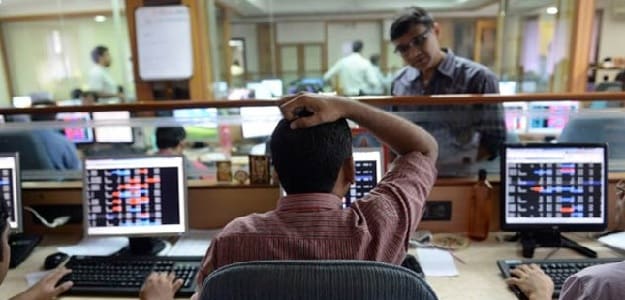 Indian shares fell more than 1 percent on Thursday, tracking bearish regional markets after the Bank of Japan unexpectedly chose not to expand its monetary stimulus and as sentiment was subdued ahead of the expiry of April derivative contracts.

Japan's Nikkei fell more than 3 percent after the country's central bank defied market expectations by holding off from expanding its monetary stimulus, even as soft global demand, an unwelcome rise in the yen and weak consumption threatened to derail a fragile economic recovery.

Analysts warned that Indian markets appeared to be cooling down after a rally that has sent the broader NSE index up more than 10 percent since the start of March.

"Expiry and Bank of Japan's move is what led to the downtick today," said Hemen Kapadia, senior vice president at KR Choksey Securities in Mumbai.

"Nifty is stretched and overbought at current levels and I think its going to stagnate here."

The Nifty was down 0.93 percent at 7904.15 as of 0753 GMT while the Sensex was 1 percent lower at 25801.01.

Maruti Suzuki India Ltd's shares dropped more than 1 percent as a rise of 1 percent in the Japanese yen directly affects the margins of India's largest passenger vehicle maker by 15-20 basis points.


The yen rose nearly 3 percent on Bank of Japan's monetary policy inaction.
Shares of HCL Technologies Ltd lost 3 percent after the company reported March quarter earnings that were below analysts' estimates.
Among the stocks that gained was India's largest telecom operator, Bharti Airtel Ltd , after the company reported better-than-expected quarterly earnings on Wednesday.
Yes Bank Ltd shares rose 3 percent after the company reported better-than-expected March quarter net profit.
© Thomson Reuters 2016
(This story has not been edited by NDTV staff and is auto-generated from a syndicated feed.)