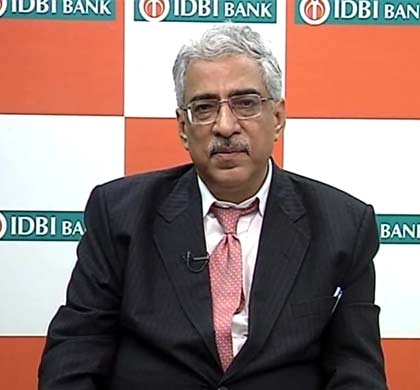 Highlights
R.M. Malla, chairman and managing director of IDBI Bank, spoke to NDTV Profit about how the bank's non-performing assets have come down in the fourth quarter, adding that he was confident of achieving better growth in fiscal 2013 compared with the previou
New Delhi:
The BSE Sensex slipped further tracking weakness across global markets. At 3 pm, it traded 220 points or 1.3% lower at 17,155 while the broader Nifty index declined 75 points to 5,215.

Earlier, Asian markets closed with deep cuts. The Hang Seng index (-1.8%) in Hong Kong was the worst performer. European stocks also traded with deep cuts. The CAC 40 index in France, where first-round results in presidential election indicated a lead for the Socialist party, which is opposed to the austerity measures, dropped 1.9%.

Spain's IBEX 35 index saw a sharper cut at 3%. Markets in Britain and Portugal also traded lower.

IT major Infosys (-3.7%) continued to be the biggest drag on the Sensex, contributing 51 index points on the downside. Public lender SBI (-2.6%), which cut rates today, also weighed on the Sensex.
On the Nifty, 43 of the 50 stocks traded lower. RCom (-4.9%), the flagship telecom firm of the ADAG Group, was the top Nifty loser. Other ADAG stocks - Reliance Power (-4.6%) and Reliance Infra (-4.1%) - also came under selling pressure.


DLF (-4.3%) extended losses. The realty company will no longer trade on the Sensex from June.
Reliance Industries (1.1%), India's biggest firm by market cap, continued to trade higher. Analysts said refining margins can only improve from current levels. Cement major ACC (1.3%) was the top Nifty gainer.
The market breadth was extremely weak with only 18% stocks rising on the broader BSE 500 index.