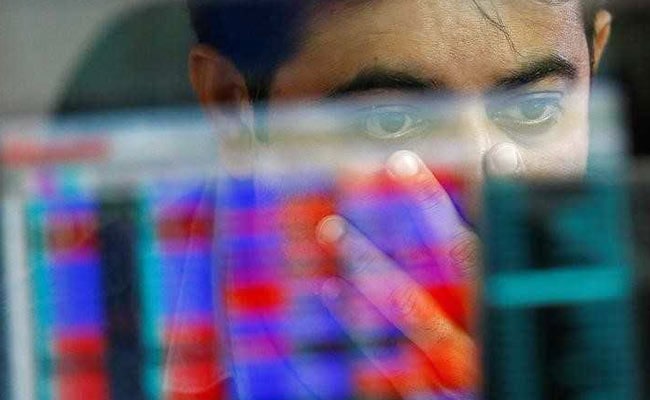 Indian stock markets started Wednesday's session on a weak note. Losses for domestic stock markets came a day after the US government pulled out of an international nuclear deal with Iran, raising the spectre of re-imposition of sanctions and sparking worries about global oil supplies. The BSE Sensex shed as much as 82 points to hit 35,134 in early deals, while the NSE Nifty fell 27 points. Selloff in banking, finance and energy shares dragged the key indices lower. However, IT and metal stocks bucked the trend, with the NSE's sectoral indices trading over 1 per cent higher each.
Here are 10 things to know about Wednesday's trading session:
At 9:21 am, 26 stocks on the 50-scrip National Stock Exchange benchmark index were trading in the negative zone.

Top losers on the Nifty 50 were shares of state-run oil marketing companies Indian Oil, Hindustan Petroleum and Bharat Petroleum trading around 3-4 per cent lower.

Global crude oil prices jumped back to near three-and-a-half-year highs after Mr Trump's announcement on Tuesday.

A rise in global crude oil prices makes imports costlier for state-run oil marketing companies such as Indian Oil. India imports the bulk of its energy requirements.

ICICI Bank shares, which had risen more than 11 per cent in the past four sessions, fell 1.5 per cent.

Shares in other Asian markets fell, as renewed US sanctions on Tehran were seen as disruptive for many companies that have deals with Iran.

US President Donald Trump's move is also seen as risking worsening already-tense relations between Iran and US allies in the region.

Mr Trump has been rooting against Iran's nuclear enrichment since the days of his campaigning for presidential elections in November 2016.

Iran, the third-biggest producer among OPEC member countries, produces about 4 per cent of the world's oil supplies.

The BSE Sensex had closed 8 points higher at 35,216 on Tuesday, rising for a second straight day, while the NSE Nifty held the 10,700 mark.
(With agency inputs)