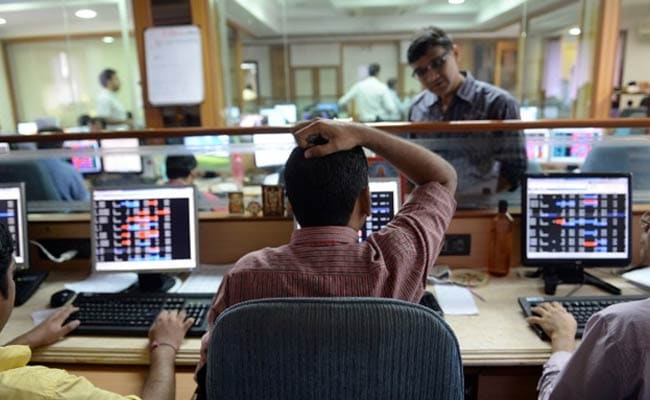 Mumbai
: The stock markets edged lower on Friday, heading for their first weekly loss in three, on continued concerns about earnings, although broader losses were contained as auto makers rose on hopes for rising sales during the ongoing festive season.
Sentiment was also hit after data on Thursday showed exports of goods shrank for a 10th consecutive month.
Investors have been disappointed with some of the big earnings results this week, including Infosys Ltd, which on Monday beat net profit forecasts but lowered its dollar revenue guidance. Its shares were set to post their biggest weekly loss in about six months.
How earnings shape up will likely determine the outlook for markets, analysts said. Next week, cement companies such as ACC Ltd and auto firms such as Hero MotoCorp Ltd and Bajaj Auto Ltd are due to report results.
"Market is sceptical as earnings are underway. Money is moving from some high valuation sectors to low valued stocks with good fundamentals" said Deven Choksey, managing director at K R Choksey Securities.
"Markets (the NSE index) would remain in the broad range of 8,000-8,300 during the results season," he added.
The broader Nifty was down 0.27 per cent, heading for its fourth loss in five sessions. It was set to post a fall of 0.39 per cent for the week, snapping two weeks of gains.
The benchmark BSE Sensex was down 0.25 per cent and headed for a 0.58 per cent weekly loss.
Concerns about earnings weighed. Infosys Ltd fell 0.58 per cent, heading for its fifth consecutive losing session. The software services exporter was set to post a fall of 6.6 per cent this week, its biggest loss since an 8.5 per cent fall in the trading week ended on April 24.
Lenders were also among the leading losers, with ICICI Bank down 1 per cent.
But auto makers bucked the trend, given hopes they will boost sales during the ongoing festive season, helped after the Reserve Bank of India cut interest rates by a bigger-than-expected 50 basis points last month.
Maruti Suzuki Ltd rose 0.74 per cent, while Bajaj Auto Ltd gained 0.82 per cent.
© Thomson Reuters 2015