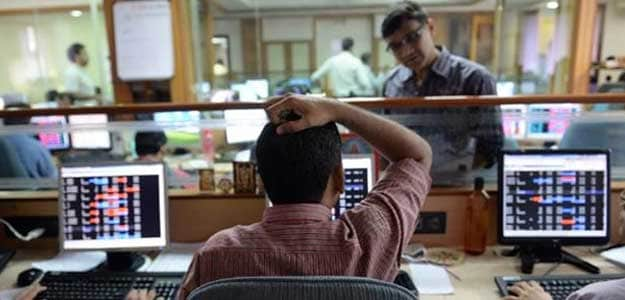 The BSE Sensex slumped 1,625 points or nearly 6 per cent on Monday - marking its biggest percentage fall since 2009. In terms of absolute value, it was the third worst day for Sensex. The rupee sank to a fresh two-year low of 66.74 per dollar. The selloff in markets was triggered by a global meltdown in risk assets.
Here's your 10-point cheat-sheet to the story1)
At its day low, the Sensex fell as much as 1,741 points to its one-year low of 25,625, while the 50-share Nifty tumbled to 7,769. The crash wiped out Rs 7 lakh crore of investor wealth.
2)
The rupee weakened from 64 per dollar to 66.74, a fall of over 4 per cent since August 11 when China announced the devaluation of its yuan currency. (Read:
As Rupee Sinks to 66.74, Rajan Says India Better Placed Than Others
)
3)
Reserve Bank of India Governor Raghuram Rajan said that India is better off than other emerging market economies. The macro-economic problems are under control, low inflation will give investors trust in markets, he added. (Also read:
Raghuram Rajan Says Ready to Use Forex Reserves as Rupee Tumbles
)
4)
To soothe investor sentiments, Dr Rajan said the central bank will not hesitate to use reserves to reduce the volatility in currency.
5)
Finance Minister Arun Jaitley too sought to allay apprehensions. He said
China's devaluation is creating ripples and has had a "transient impact" on India
. India's inflation and fiscal deficit are under control, Mr Jaitley said, promising that "markets will settle down; the government and RBI are watching the situation closely."
6)
The trigger for Monday's carnage was the rout in Chinese equities. Shanghai shares closed 8.75 per cent lower marking their biggest single-day percentage loss since 2007. Monday's bloodbath wiped out their gains for the year.
7)
The selloff in China markets weighted on risk assets across the globe. Asian stocks dived to 3-year lows while European markets traded 3 per cent lower. Copper, seen as a barometer of global demand, tumbled to 6-1/2-year lows as the anxiety over China sapped investor confidence. (Also read:
China Stocks Suffer Biggest One-Day Fall Since Global Financial Crisis
)
8)
It was the third straight day of big selloff in Indian stock markets. The widespread unrest in markets was set in motion nearly two weeks ago when China sharply devalued the yuan and stoked concerns about the state of its economy. There are fears that China could be forced to devalue the yuan even more should its economy falter further.
9)
The devaluation in the yuan has impacted most emerging market currencies and stoked fears about a currency war. South Africa's rand struggled at 14-year lows, the Turkish lira languished near a record low, while the Malaysian ringgit hit a 17-year low.
10)
The depreciation in the rupee hits foreign investors and diminishes their returns. Analysts say foreign funds have started selling shares aggressively because of the rupee fall. On Friday they sold shares worth Rs 2,340 crore, which is the biggest selling since April 2015.