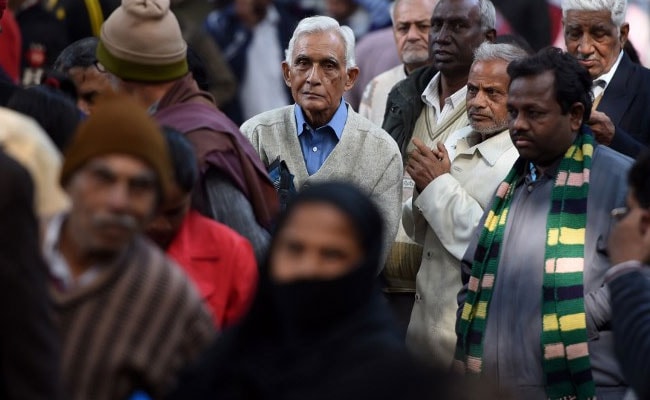 Highlights
Guaranteed interest rate to protect income of senior citizens, says PM
Special rate for senior citizens to be applicable for 10 years, he says
Banks have cut interest rate on deposits in the past few years
To protect senior citizens from falling interest rates, Prime Minister Narendra Modi in his address to the nation on Saturday said that they would be given guaranteed interest rate of 8 per cent on deposits up to Rs 7.5 lakh.
The provision of special interest for senior citizens (those above 60 years of age) will be applicable for 10 years, and the interest will be paid on a monthly basis, PM Modi said in his New Year's Eve address to the nation on Saturday.
The guaranteed interest rate will help protect the income of senior citizens, the Prime Minister said.
"Banks often reduce their deposit rates, when they receive a large volume of money. This should not adversely impact senior citizens. Under the scheme, senior citizens will receive a fixed interest rate of 8 per cent for a period of 10 years, on deposits up to 7.5 lakh rupees. The interest will be paid monthly," the Prime Minister said.
Banks have cut interest rate on deposits in the past few years in the wake of interest rate cut by the Reserve Bank of India and higher money supply in the financial system. With banks being flush in deposits in the wake of demonetisation and the credit offtake remaining weak, the interest rate on bank deposits is likely to fall further.
The RBI since 2015 has cut its repo rate or key lending rate by 175 basis points, leading to a sharp cut in deposit rates by banks.
A fall in interest income hurts the income of senior citizens who depend primarily on interest from bank deposits as their biggest source of income.
Currently, State Bank of India (SBI), the country's biggest bank, pays an interest rate of 6.5 per cent to retail depositors on fixed deposits with maturity between 5 years and 10 years. And for senior citizens, the interest rate paid by SBI is 7 per cent.
The Prime Minister also launched
special housing schemes
for the rural and urban poor who will get subsidy on interest rates on construction/renovation of houses.