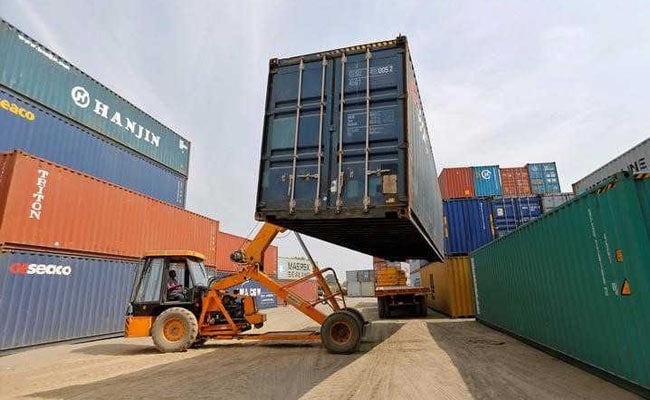 Mumbai:
India's second quarter current account deficit (CAD) more than doubled to $7.2 billion or 1.2 per cent of GDP fiscal on annual basis, mainly due to higher oil imports.
However, CAD in the second quarter narrowed sharply from $15 billion (2.5 per cent of GDP) in the preceding quarter, the RBI said today.
Though, it was substantially higher than $3.4 billion (0.6 per cent of GDP) in second quarter of 2016-17.
In general terms, CAD refers to the difference between inflow and outflow of foreign exchange that has a bearing on exchange rate.
"The widening of the CAD on a year-on-year (y-o-y) basis was primarily on account of a higher trade deficit ($ 32.8 billion) brought about by a larger increase in merchandise imports relative to exports," the RBI said.
On a cumulative basis, the CAD increased to 1.8 per cent of GDP in the first half of 2017-18 from 0.4 per cent in comparable period of last fiscal on the back of widening of the trade deficit.
India imported 124.6 million tonnes of crude oil and petroleum products in April-September for $43.5 billion (Rs 2.8 lakh crore) as against 126.1 MT imported for $37 billion (Rs 2.48 lakh crore).
During the September quarter, the RBI said net services receipts increased by 13.1 per cent on a y-o-y basis mainly on the back of a rise in net earnings from software services and travel receipts.
"Private transfer receipts, mainly representing remittances by Indians employed overseas, amounted to $ 17.4 billion, increasing by 14.7 per cent from their level a year ago," the central bank said.
In the financial account, net foreign direct investment at $12.4 billion in the second quarter of 2017-18 moderated from its level in similar period of last fiscal. Further, portfolio investment recorded net inflow of $2.1 billion, lower than $6.1 billion in second quarter last year on account of net sale in the equity market, the RBI said.
In the quarter ending September, there was an accretion of $9.5 billion to the foreign exchange reserves as compared to $8.5 billion in similar period of 2016-17 and $11.4 billion in the preceding quarter.
India's trade deficit increased to $74.8 billion in the first of 2017-18 from $49.4 billion in comparable period of 2016-17.
(Except for the headline, this story has not been edited by NDTV staff and is published from a syndicated feed.)