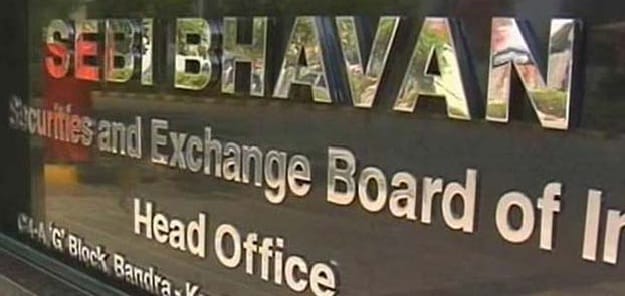 Chennai: Urging investor groups to play an active role in governance matters of listed firms, Sebi on Friday said AGMs are no more 'chai-samosa' parties and shareholder activism globally has forced even CEOs to resign at one-fourth of the world's 500 biggest companies.

Appreciating the role of some shareholder groups in the country, Sebi Chairman U K Sinha said here that the regulator has huge expectations from the investor associations but sadly their role has been going down over a period of time.

Giving examples, Mr Sinha said that the number of investor awareness camps, for which Sebi also provides some financial support, has gone down in the last 2-3 years.

"We have started consultations with the associations. We have also now started consultations at the regional level to find out why they cannot be more active," he said here at an event organised by the Tamil Nadu Investors Association (TIA).

Stating that the gap is being filled to some extent by the media and the proxy advisory firms in India, Mr Sinha said the trends are very encouraging in some other parts of the world.

"Each and every resolution which is being subjected to vote, somebody somewhere is examining that outside the company board and outside the company AGM. Opinions are expressed by the investors.

"If you look at the top Fortune 500 companies globally in the last three years, almost one-fourth of the CEOs have been removed because their nominations were rejected by the shareholders and that rejection was prompted and argued by the proxy advisory firms and other investor groups," Mr Sinha said.

"That is type of change which is taking place because of the activism of shareholders. That level of action is taking place globally. The percentage would be much higher if we take into account the proposals for compensation or bonuses that have been rejected.

"In India also, it has started happening in a small way. The shareholders are asking questions here also now. They have started asking questions that why a certain percentage of bonus or dividend is being recommended. What is the justification? What is that great the company has done?

"And people are taking the shareholders meeting very very seriously. I am sure all of you are aware that in India, that shareholders meeting used to be called and thought to be a "chai and samosa" (tea and snacks) meeting. And thats all. We have gone beyond that now," the Sebi chief said.

Listing out the measures put in place for better participation by investors, Mr Sinha said Sebi has introduced the concept of electronic voting so that a shareholder does not need to travel a long distance for attending the meetings.

"Even media in India and outside India, is getting into that field. So I would strongly recommend that there is some need to reinvent the role of investor association also.

"You have done wonderful job and we are very happy and proud about it. But I would like to encourage TIA and other associations as well to look at the role in the larger perspective of what is the expectation from the shareholders in India and outside India," he said.

Mr Sinha said TIA has played a pioneering role and there are 18 other investor associations that are registered with Sebi.

"However, the contribution which the investor groups have been making in the past and the challenges being faced today in the markets call for for much better cooperation and activities on the part of the investors association," he said while asking TIA to take a lead in this regard.

Mr Sinha said Sebi has already asked institutional investors like mutual funds to compulsorily adopt a voting policy and disclose the outcome of their voting.


"We have also taken it up with the IRDA that they mandate it similarly for the insurance companies. So for institutional investors, we have been encouraging them to go and vote actively. But what about the large number of small retail investors. who is going to take care of their interest?
"In my view of things, only the investors association can take care of these things," he said.
Mr Sinha called for a serious introspection about the role investor associations need to play in future.
"I would like to assure that in that reinvention of your role, you will find that Sebi is a very willing partner. We will be very happy to work with you in this area. You will not find that Sebi is lacking in this endeavour. I would like to assure you about that," he said.
Mr Sinha also talked about the various steps taken by Sebi for investor protection and in other areas and listed measures implemented in the IPO market and on corporate governance.
Mr Sinha said these steps have taken "India to a much higher level in corporate governance".
"We have also mandated that there has to be gender diversity and for that purpose we have mandated that one woman director must be there on every board. Some companies which have not followed our instructions, they have been penalised and the penalty would increase over time.
"Starting with a small penalty, we are giving them some reasonable time to correct. However, if they refuse to correct, then the penalty is going to be severe over a period of time," he said.
Mr Sinha also said that Sebi has mandated minimum 25 per cent public shareholding in every listed company and this has been implemented for even public sector companies.
While there was a cynicism initially, this has been implemented successfully and the non-compliant entities were penalised, he added.
"We did not have two yardsticks. Even for public sector companies, Sebi insisted that they have to have 25 per cent public shareholding and we were quite successful in that," he added.
Mr Sinha also said that all these measures, as also the enactment of the new Companies Act and the Corporate Governance Code of Sebi have been very well recognised in India and abroad.
Giving example of the World Bank's Ease of Doing Business ranking, he said India's overall ranking is not good, but on shareholder protection the country ranks very high.
"In this area, India' ranking was 49 in the year 2012, it went up to 34 in 2013 and then it rose to 7th from the top in 2014.
"I need partners to propagate this message to the potential investors and the existing investors and there cannot be a better partner than investor associations," he said.