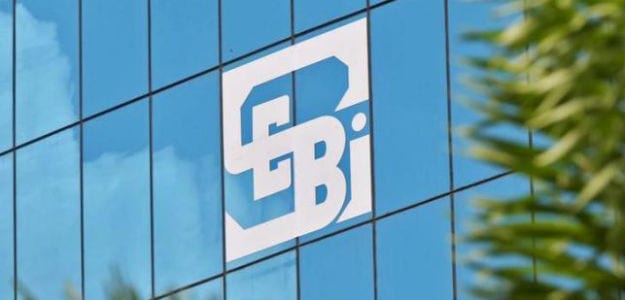 New Delhi:
Suspecting manipulation in issuance of global depository receipts (GDRs) by 51 companies, Sebi has directed the local custodians to furnish the details of beneficiaries holding such securities.
As many as 59 GDR issues by 51 companies -- made during 2002 to 2014 period -- are being investigated by the Securities and Exchange Board of India (Sebi) for alleged manipulations.
Companies, which issued GDRs during this period, include Aptech, BSEL Infrastructure Realty, Biral Power Solutions, Zylog Systems, Farmax India, KEI Industries and Himachal Futuristic Communications Ltd.
The latest order comes against the backdrop of the watchdog suspecting fraudulent activities by one Arun
Panchariya and entities connected with him with respect to the 59 GDR issues.
"The local custodians are directed to inform the depositories regarding the beneficiary accounts which receive/ received the underlying shares on conversion/ cancellation of GDRs of the 59 GDR issues of the 51 companies," Sebi Whole Time Member Prashant Saran said in the order on Thursday.
After receiving information from the local custodians, the depositories have also been directed to "freeze such beneficiary accounts".
Sebi's probe revealed that Panchariya and entities connected to him -- India Focus Cardinal Fund, Vintage - had dealt in the GDR issues of certain Indian companies.
It was found that the entities connected to Panchariya had subscribed to the GDRs and the subscription money was availed as a loan from bank, with the issuer company giving security for such loan. They have also suspected to have subscribed to the GDRs of certain firms without valid consideration and sold the underlying shares in the securities market in India.
In view of the role played by Arun Panchariya and his related entities and their conduct including that of Pan Asia in the earlier matters investigated by the regulator, Saran said it is suspected that the said persons may have similar roles in the other GDR issues they were involved.
"Further, it is suspected that similar modus operandi may be employed in all the remaining 58 GDR issues. If such activities are allowed to continue unabated, the same shall provide favourable ground to the entities to proceed with their game plan," he said in the order.
In case, the underlying shares of the GDRs are sold by the global depository banks, the sale proceeds should be kept in an interest bearing escrow account with the Indian custodian of these securities, the order said.
Back in 2011 and 2013, Sebi had passed orders against Panchariya and entity connected with him.
(This story has not been edited by NDTV staff and is auto-generated from a syndicated feed.)