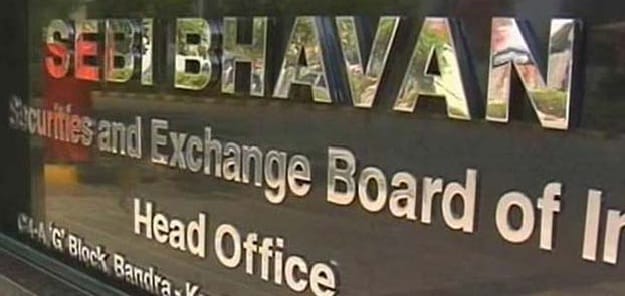 New Delhi: Paving the way for creation of India's first International Financial Services Centre in Gujarat's GIFT City, the Securities and Exchange Board of India (Sebi) on Sunday approved a relaxed set of norms for setting up of stock exchanges and other capital market infrastructure at such centres.

Sebi Chairman U K Sinha said the new IFSC guidelines would help create vibrant capital market activities at such centres.

"Stock exchanges and clearing corporations would be provided concessions for setting up ventures in the IFSC. All existing exchanges would be allowed to set up their subsidiaries in the IFSC under the relaxed regimes," Mr Sinha said after a meeting of capital market regulator Sebi's board.

Finance Minister Arun Jaitley, who also addressed the Sebi board on Sunday morning, had announced in the Budget last month that India's first IFSC would be set up in GIFT City in Gujarat.

Gujarat International Finance Tec-City (GIFT City) would be the country's first IFSC, with which top bourses BSE and NSE have already signed MoUs (memorandums of understanding) for setting up international exchanges there.

The move is expected to capture an estimated Rs 1,334 crore per day or Rs 2 lakh crore per year worth of trading in rupee derivatives that currently goes to locations outside India.

Presenting the Union Budget for 2015-16, Mr Jaitley had said that appropriate regulations for IFSCs would be issued in March, which would be on the lines of global financial centres of Singapore and Dubai.


"Even though India produces some of the finest financial minds, including in international finance, they have few avenues in India to fully exhibit and exploit their strength to the country's advantage," he had said.
Under the new regime, rules and regulations differ from those applicable outside these IFSCs.
"GIFT in Gujarat was envisaged as IFC (International Finance Centre) that would actually become as good an IFC as Singapore or Dubai, which, incidentally, are largely manned by Indians."
"The proposal has languished for years. I am glad to announce that the first phase of GIFT will soon become a reality. Appropriate regulations will be issued in March," Mr Jaitley had said.
GIFT Company managing director and group CEO Ramakant Jha said the new guidelines would provide a much-needed fillip to the new IFSC regime and it is a much needed step to save billions of dollars worth financial services business that India is losing out to other global hubs.