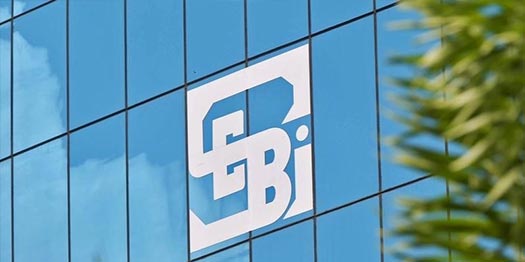 New Delhi
: Markets regulator Sebi on Monday allowed defunct commodity exchanges to exit the business if no trading has taken place for more than a year.
The Securities and Exchange Board of India (Sebi), in a circular, also said national commodity bourses will have to continuously meet the turnover criteria of Rs 1,000 crore per annum.
Regional commodity exchange will have to ensure that they have at least five per cent of the nation-wide market share of the commodity, which is principally traded on their platform.
In case, these exchanges fail to meet the criteria for two consecutive years, they will be liable to exit.
In the event a commodity exchange suspends its trading operations, it would resume its trading only after ensuring that "adequate and effective trading systems, clearing and settlement systems, monitoring and surveillance mechanisms, risk management systems" are put in place and only after complying with all other regulatory requirements stipulated by Sebi from time to time.
Further, such exchange would resume trading operations only after receiving prior approval from Sebi.
In case any commodity exchange proposes to surrender its recognition voluntarily, the concerned bourse would not alienate any of its assets without taking prior approval of Sebi.
However, the concerned exchange would be permitted to distribute its assets subject to certain conditions issued by Sebi, Government, or any other statutory authority, from time to time.
"For the purpose of valuation of the assets of the commodity derivative exchange, a valuation agency shall be appointed by Sebi. All the valuation charges shall be paid by the concerned exchange," Sebi said
The quantum of assets for distribution will be available after payment of statutory dues including income tax, transfer of funds, refund of deposit to stock brokers and clearing members.
Besides, the concerned exchange will have to pay dues to outstanding to Sebi as well as the annual regulatory fee.
In case any commodity exchange, after de-recognition, continues as corporate entity under the Companies Act, it would not use the expression 'stock exchange', 'commodity derivative exchange' or 'exchange' or any variant in its name or in its subsidiaries name.
In case of de-recognition and exit, the stock exchange would contribute up to 20 per cent of its assets (after tax) towards Sebi Investor Protection and Education Fund for investor protection and in order to cover future liabilities, if any.
The circular has come into force with immediate effect.