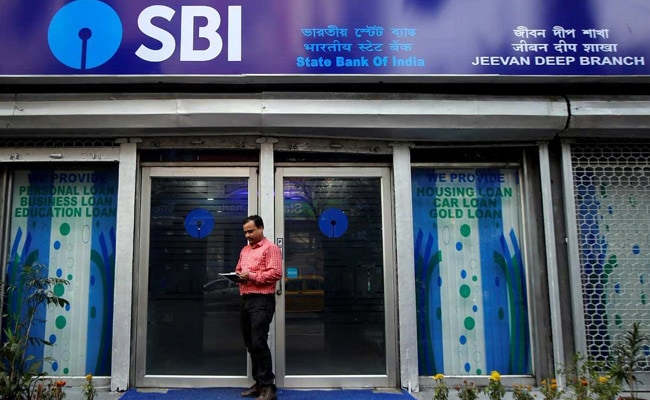 State Bank of India
(SBI) offers various kinds of education loans. SBI offers an early approval facility for its Global Ed-Vantage scheme. This was said by the country's largest bank on microblogging website, Twitter.
SBI's
Global Ed-Vantage loan is an overseas education loan exclusively for those who wish to pursue full-time regular courses at foreign colleges or universities, according to SBI's official website - sbi.co.in. Under
SBI's
Global Ed-Vantage scheme, one can avail a minimum loan of Rs 20 lakh and a maximum of Rs 1.5 crore.
Take on the world with #SBI Global Ed-Vantage! With early approval and attractive interest rates, this #EducationLoan can make your plans to #study abroad a reality. For more information, visit https://t.co/6tpgZr1M1f …#SBI#StateBankOfIndia#StateBank#GlobalEdvantagepic.twitter.com/Y3jhzw6x6o

— State Bank of India (@TheOfficialSBI) May 4, 2018
Here are all the details you need to know about SBI's Global Ed-Vantage loan:Eligible courses:
Candidates pursuing regular graduate, post graduate or doctorate courses in any discipline offered by foreign institutes or universities in USA, UK, Canada, Australia, Europe, Singapore, Japan, Hong Kong and New Zealand.
Margin:
A margin is an amount you need to pay from your own funds, while the rest is paid by the bank.
Scholarship/assistantship to be included in margin.
Margin to be brought in on year-on-year basis as and when disbursements are made on a pro-rata basis.
Processing fee:
One has to a processing fee of Rs 10,000 per application.
Rate of interest:
Simple interest rate will be charged during course period plus the moratorium period.
SBI GLOBAL ED-VANTAGE SCHEME
Loan Limit
1 year MCLR
Spread
Effective Interest Rate
Reset Period
Above Rs. 20 lacs & Upto Rs 1.5 Cr
8.15%
2.50%
10.65%
1 year
Concession
0.50% concession for students availing of SBI Rinn Raksha or any other existing life insurance policy assigned in favour of our Bank
Further Concession
0.50% concession for girl students
(Source: sbi.co.in)
Security:
One needs to have a tangible collateral security.
Collateral security offered by third party (other than parents) will also be accepted.
Repayment And repayment holiday:
Accrued interest during the moratorium will be added to the principal and repayment in EMI (Equated Monthly Instalment) is fixed.
Repayment will commence 6 months after completion of course.
One can repay the amount up to maximum of 15 years.